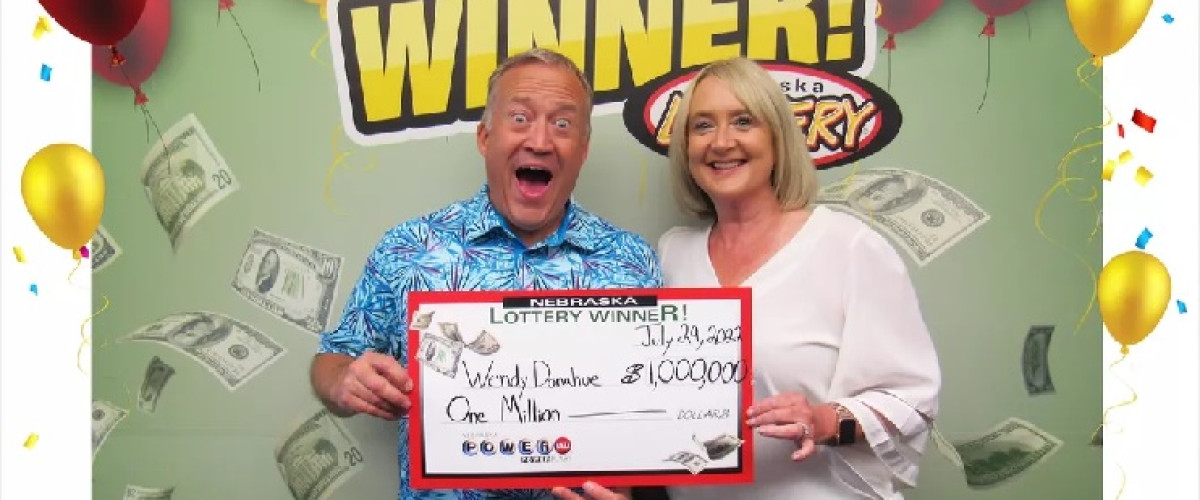 Back to news
$1m Powerball Success Better than Winning a Cake
Wendy Donahue from Omaha in Nebraska used to buy Powerball tickets every day. Despite deciding to cut down her playing, she still won $1 million in the July 25 draw.
The Powerball winner hasn't always been this lucky. When collecting her prize, she joked that her previous best win was a cake won when she was 14 years old.
It was the recent huge Mega Millions jackpot that stirred her on to buying more lottery tickets. However, when going to the Baker's grocery store in Omaha, as well as buying some Mega Millions tickets, she played the July 25 Powerball draw too.
After that draw took place, Wendy and her husband, Kevin, saw that a ticket sold at the grocery had won a $1 million prize. Swiftly the couple checked their Powerball tickets. "We thought, 'What if?'" and then got the shock of their lives.
Their third line had indeed won a $1 million second-tier prize. Cue plenty of screaming by the delighted Powerball winners. That line had matched the five main numbers 25,37,38,39-65 but missed out on the Powerball number 5.
Most stressful drive
The Powerball winners put their winning ticket in a safe. It stayed there until July 29 when it was put in her purse. The couple then put the purse on the backseat of their car and drove to Lottery headquarters in Lincoln. Kevin joked; "That was the most stressful drive of my life."
Their winnings were safely claimed and after paying 29% state and federal taxes, they received $710,000. The couple plan on using their windfall for their retirement.
Pennsylvania Celebrations
There were even larger celebrations in Pennsylvania last Wednesday. A single ticket sold in Westmoreland County won a $206.9 million Powerball jackpot. The winning ticket was able to match 09-21-56-57-66 and the Powerball 11.
The win was the first time the Powerball jackpot had been landed since June 29. That was when a $366.7 million top prize was won in Vermont.  Tonight's Powerball draw has a $26 million top prize.
Buy your Powerball tickets from Lottery24!