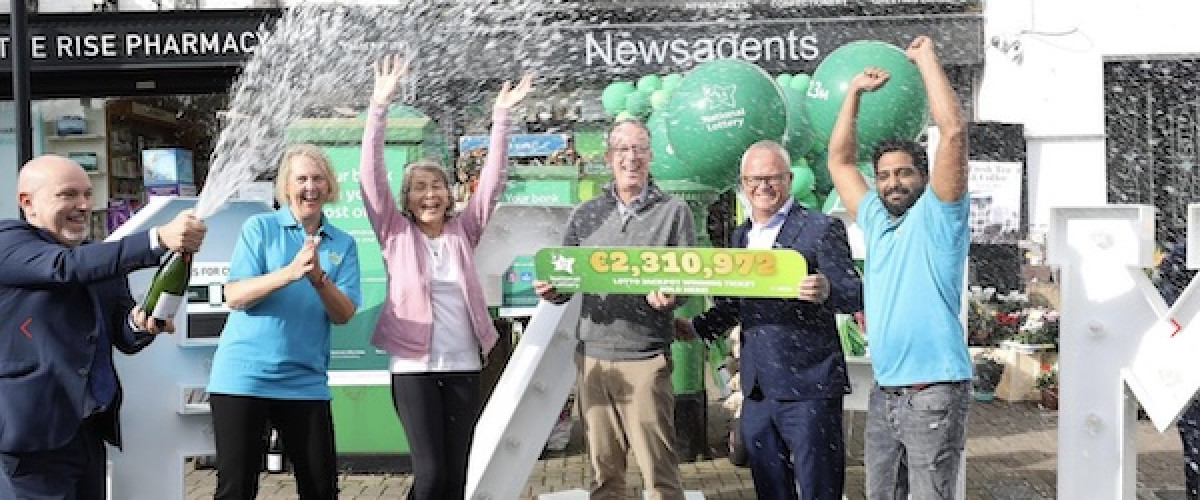 Back to news
€2.3m Irish Lotto Win is No Joke
The winners of a €2.31m Irish Lotto jackpot have claimed their prize. It was a family syndicate that won the top prize who say they intend to keep living their lives "as normal as possible."
Their big win came in the Irish Lotto draw held on October 12. Their ticket was purchased from the XL store on The Rise in Mount Merrion, It was the only one that was able to successfully match 01-11-14-19-27-39.
It's not a joke
The family have asked to remain anonymous but did make a statement about their Irish Lotto win. Their spokesperson said that he didn't believe the win had occurred until seeing the big cheque. "I thought someone was going to tell me that this was all a big joke."
One of the Irish Lotto syndicate winners added: "I've never seen so many zeros' in my life, it looked more like a bank account number than real money."
How will their winnings be used? Well, they are going to get their mortgages paid off. Some house renovations will also take place. Aside from that though, they say there are "no other big plans yet." The aim is to ensure their Irish Lotto win doesn't affect the way that they live.
Series of jackpot wins
Last year saw criticism of the Irish Lotto after months without a win. It's the exact opposite this year though with a recent run of three jackpot wins in the space of just 10 days. The run started with a €8.9m Irish Lotto jackpot being won on October 5. That win has been claimed by a player in Meath.
Then came this win in Mount Merrion and the following Saturday saw a ticket win €2m. No one has yet come forward to claim that jackpot win. A National Lottery spokesperson commented: "It's been an incredibly exciting time for National Lottery players."
They urged people in Wexford to check their Irish Lotto tickets. The next Irish Lotto draw is on Saturday with a top prize of €2.5m.
Buy your tickets from Lottery24.