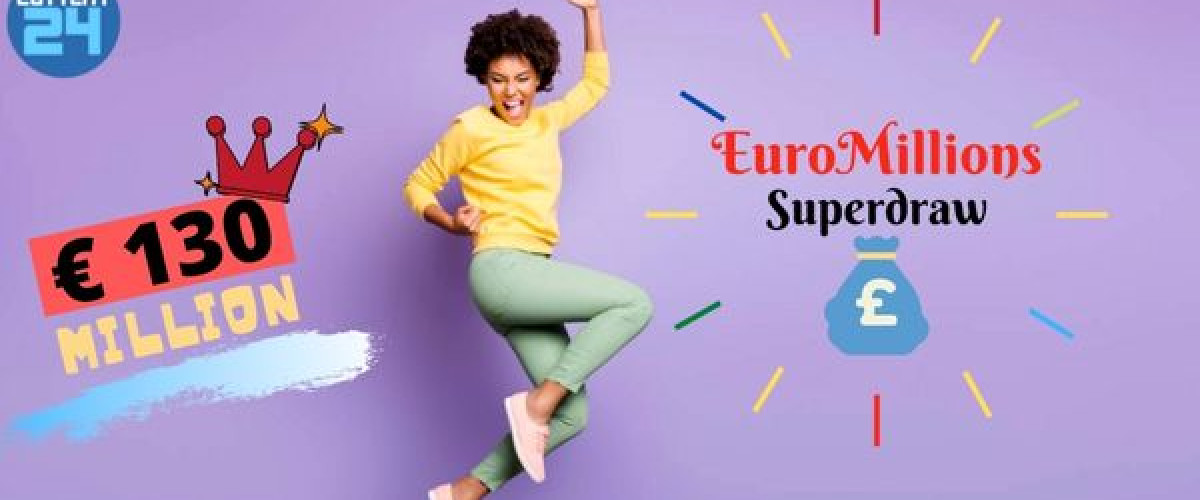 Back to news
EuroMillions Superdraw to be Held on March 3rd
 Friday March 3rd could see you become a multi-millionaire. That's when the first EuroMillions Superdraw of the new year takes place. An enhanced guaranteed jackpot of  €130 million (approximately £113 million) will be on offer that evening.
Last year saw four EuroMillions Superdraws take place and it was the first of them that produced a jackpot win. That was on February 4th with a ticket sold in the UK winning the €130 million (£109 million) top prize.
The three EuroMillion Superdraws that followed all ended in rollovers with the most recent being held last December. That ended in a rollover and a €142 million jackpot was won by a Belgian ticket purchase in the following draw.
Surely a jackpot win in this upcoming EuroMillions Superdraw must be due. Perhaps it'll be a ticket bought from Lottery24 that is the big winner?
On the way to a record win?
A rollover isn't the worst result in the world though. The following draw could start us on the road to a record EuroMillions jackpot and make the rest of March even more exciting. At present, the jackpot cap is €240 million and when that is won it'll be the largest EuroMillions win ever.
This is the first time since 2015 that a EuroMillions Superdraw has been held in the month of March. On that occasion it was a ticket sold in Portugal that won the jackpot. At that time the jackpot was €100 million, not being increased to €130 million until 2018,
There have been a total of four EuroMillions Superdraws held in March. The only other win on the night was in 2009 (shared by tickets purchased in Austria and France) with rollovers in both 2013 and 2014.
Recent jackpot wins
The last four EuroMillions jackpots that have been won have all been below €100 million. Before that though, the previous four top prizes landed had all been over that figure.
2023 has already been a successful year for players of the EuroMillions draw. Two jackpot wins have already been achieved with tickets sold in Switzerland and Spain producing the winners.
Buy EuroMillions tickets at Lottery24.