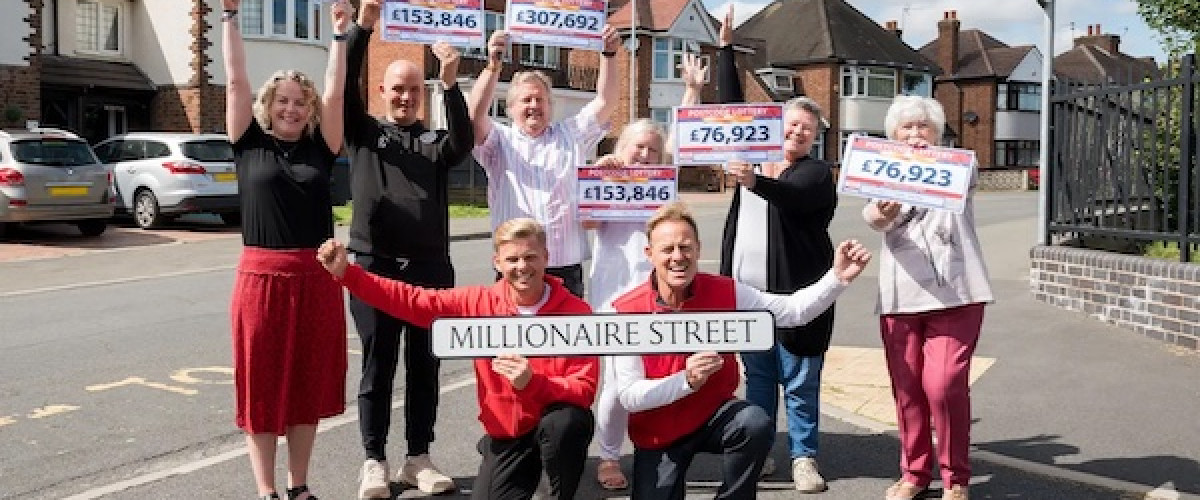 Back to news
Grandfather Cheats Death to win £307,692 Postcode Lottery Prize
11 months ago a grandfather from Earl Shilton in Leicestershire, England  nearly died. Now he's celebrating a  £307,692 Postcode Lottery win but that wasn't the only good news his family received.
Other local residents won £76,923 but Michael had four tickets so quadrupled his winnings. However, his wife Sandra is also a Postcode Lottery player and her two ticket purchases meant another £153,846 windfall.
Last October Michael  was on his way home from a holiday in Greece where sadly he'd suffered two strokes. He was unable to speak for a while but decided he had to return to England.
The father of five admits he is "lucky to be alive" as he'd been advised not to travel home when so ill. A doctor actually told him there was a 90 percent chance he might die on the plane. He's had to undergo two operations, one just last month..
Icing on the cake
Now he's on the road to recovery and this Postcode Lottery is the "icing on the cake." His wife says she's not known to get emotional but their win is beyond her wildest dreams.
Why did he have four Postcode Lottery tickets? Initially he had two but believed that he'd accidentally cancelled the direct debits for them. Two more were purchased but then discovered the others were still intact.
He did consider ditching two of them but then decided not to do so. "I thought that if I did that and then won, I'd be really annoyed."
His wife won £153,846 and bought tickets when her husband told her he'd bought a couple. "He's not going to win without me - I should have two!" explained Sandra.
Time to retire
Sandra works as a midwife but semi-retired a few years ago. Now a full retirement looks to be on the cards even though she loves her job.
Michael now wants to use the Postcode Lottery to help their five children and ten grandchildren. "I never thought we'd be able to help and now we can," said the delighted Postcode Lottery winner.