Lottery winning couple in luck as son is also declared free of cancer
A couple from England won the lottery just days before their son was declared cancer-free. John and Alison McDonald won £2m in the UK Lotto.
A special start to 2020
The winners, from County Durham, England, had a serious run of luck. Three days after their big lottery win their 15-year-old son, Ewan, was also declared cancer-free.[caption id="attachment_19063" align="aligncenter" width="640"]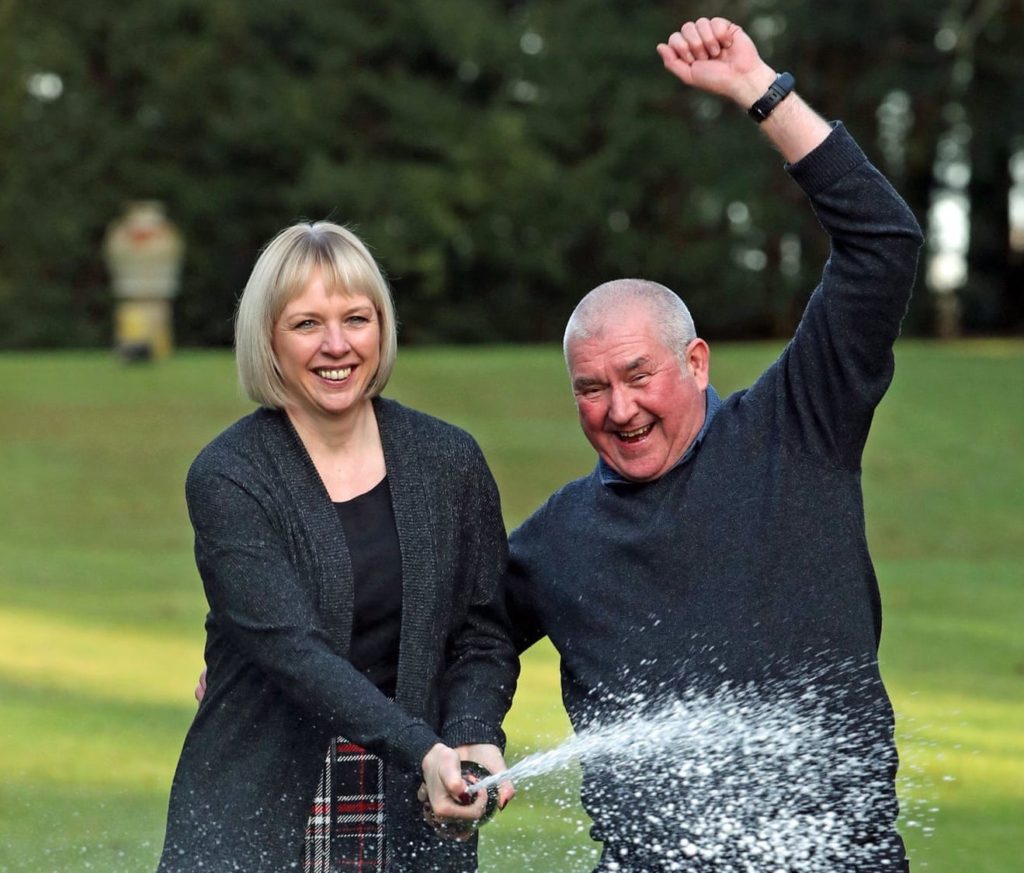 Alison and John McDonald celebrate their lottery win.[/caption]Mr McDonald, 62, told lottery officials that when he checked his numbers, he thought he might win a nominal prize after matching a couple of numbers. However, the former security officer was soon speechless when he realised he'd matched all six.Already celebrating their good fortune, the McDonald family then had even more to celebrate. Ewan had been undergoing chemotherapy for most of 2019. Just days after their win, they received the news that Ewan no longer had non-Hodgkin lymphoma.
Dreams come true
"It is just like all of our lifelong dreams came true in the space of three days," said Mr McDonald. Their first plan is to retire and enjoy their new-found wealth.Prior to the win, John had been working as a security guard and often put in 70-hour weeks. Alison was also working at an optician but both have immediately hande in their notice."Everyone always dreams of winning the lottery at Christmas and talks about how amazing this would be, but Allison and I never believed it would happen to us – and it has."He went on to say that Ewan's scans coming back clear was "truly amazing." The family says they are very thankful and are looking forward to what is certain to be an amazing 2020 for all of them."This is just the most amazing feeling ever," said Allison.Get your 2020 off to a great start by playing
UK Lotto at Lottery24
.