Millionaire Powerball Ticket Sets Illinois Resident Up For Retirement
Lisa Hays from Monmouth in Illinois, USA, went shopping in Iowa and is mighty glad that she did. She purchased a millionaire Powerball ticket and scooped $2m in the February 9 draw.[caption id="attachment_11708" align="aligncenter" width="1080"]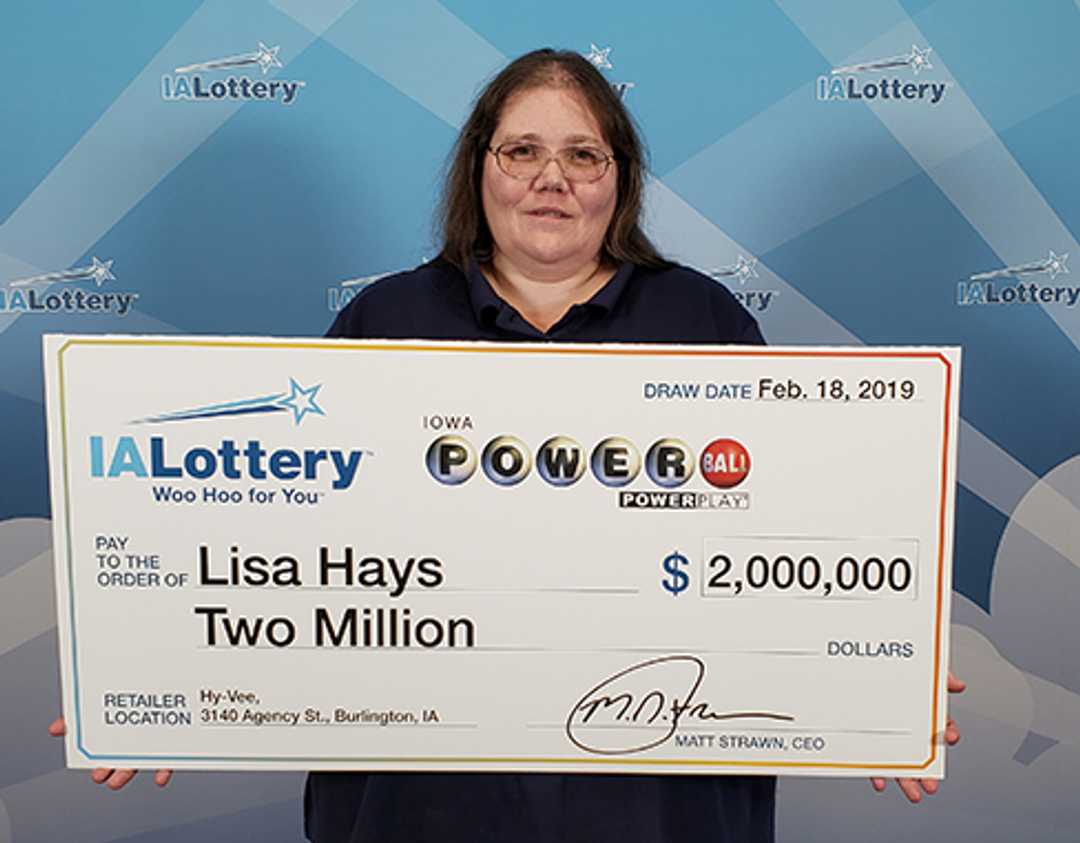 Lisa Hays with her winnings[/caption]The 49-year-old woman was in Burlington and
her policy
is to only buy Powerball tickets when the jackpot gets really high. With a $224m top prize, she headed to a Hy-Vee store and bought a Powerball ticket containing two lines.
Varying Levels of Success
The first line proved to be a winner, but it was only $12. The other one did much better though, landing her a $2m prize. The millionaire Powerball ticket is going to allow her to make plenty of changes to her life. The delighted winner is determined to make the most of her windfall. "If I do it right, this should set me up for the rest of my life," she said.
Big Plans for her Win
Her plans include buying a new house and car. With both of those purchased, the Powerball winner wants to look forward to the future. She believes her win will allow her to "get a big jump start on her retirement planning."The numbers drawn out on February 9 were: 01-02-03-07-39 and the Powerball 25. Lisa may have purchased a millionaire Powerball ticket, but she only matched the five main numbers. If she'd also matched the Powerball, she'd have won the $224m jackpot.
Near Miss
Frustratingly, the winner revealed that if the numbers from both of her lines had been combined differently, the jackpot would have been hers. She's still delighted at becoming a Powerball millionaire saying: "I've been freaking out for a week."
Get your Powerball tickets with

Lottery24