Oz Lotto shared between 20 Melbournians
A $15 million Oz Lotto jackpot is shared between 20 people from Melbourne. The syndicate won the division one prize last month.The 20 strong syndicate from Melbourne won the Oz Lotto on April 23. Each member will take home $754,973.22.A surprise still to come for some[caption id="attachment_13831" align="aligncenter" width="255"]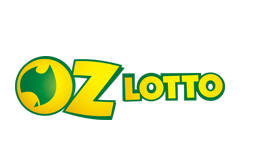 The Oz Lotto winners will split over AU$15 million[/caption] Some of the syndicate members were unregistered players. That means some of them may not yet know about their good fortune.The winning
Oz Lotto
entry didn't just win the jackpot. It also won the division three prize 35 times. It won division five 210 times, division six 354 times and division seven twice. The full prize fund was worth $15,099,464.10.
The only top prize winner across the country
The syndicate held the only division one winning entry across Australia. The group was set up by Racecourse Lucky Lotto & News in Newmarket, Melbourne.Shares into the syndicate were purchased from nine different stores. Not all members knew each other and they all come from different corners of the city.The owner of Racecourse Lucky News and Lotto was pleased to see the Oz Lotto shared between the regular syndicate. "I found out the syndicate won last night after the draw," he said.
Welcome cash injection for members
"It's great news for the syndicate members. Seven hundred and fifty thousand dollars is very nice."A spokesperson for Tatts Lotto said they are looking forward to meeting winners. "These winners will no doubt be making lots of exciting plans," he said."From new homes and holidays to early retirement, division one winners use their prizes in many different ways."Those with unregistered entries are encouraged to check if they're a winner.
Become a Lotto winner and play now with

Lottery24