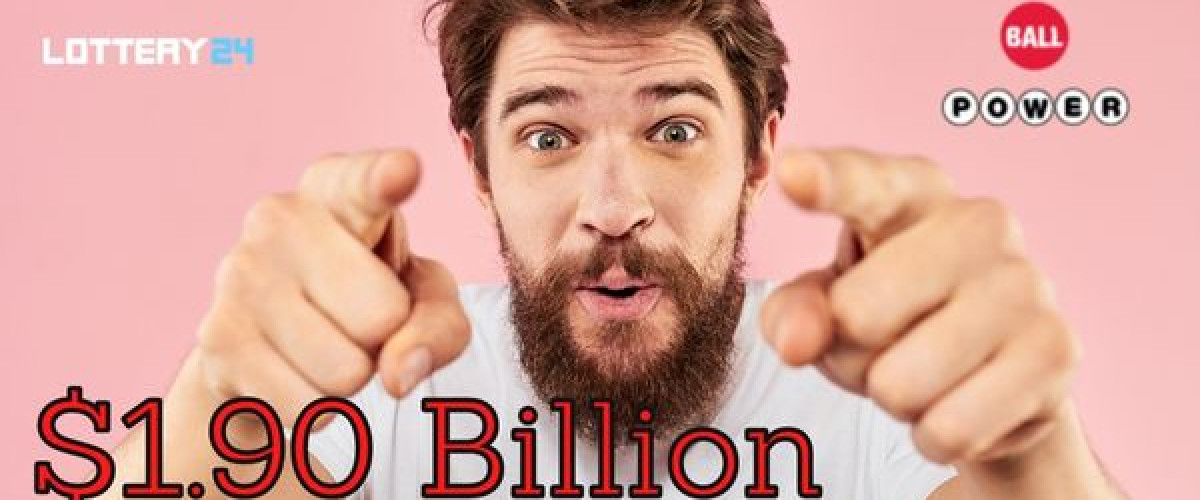 Back to news
Staggering $1.9 billion Powerball Jackpot Tonight
Prepare yourself for a historic week. Tonight sees the largest ever Powerball jackpot as players attempt to win the record $1.9 billion jackpot. Could a ticket purchased from Lottery24 be the one that wins the top prize?
Saturday saw a $1.6 billion Powerball  jackpot on the line. That beat the previous record beaten but no ticket was able to match: 28-43-53-56-69 and the Powerball 20. That made it a record-equalling 40 successive rollovers since the Powerball jackpot was last won on August 3.
If tonight's Powerball draw ends in a rollover, more records will be broken. Not only will it be a record 41 draws without a Powerball jackpot being won but the top prize will be over $2 billion for Wednesday's draw.
Another rollover?
For tonight's draw the cash option is $929.1 million. If there's another rollover this evening, it will be over $1 billion for Wednesday's draw.
Drew Svitko is the Powerball Product Group Chair and his view is: "Like the rest of America, and the world, I think we're all eager to find out when this historic jackpot will eventually be won."
Record SuperEnalotto jackpot
Tomorrow sees the next SuperEnalotto draw. The jackpot in Italy's top lottery is also at a record level. Saturday's draw ended in yet another rollover, so on Tuesday the top prize is  €302.5 million. The SuperEnalotto jackpot hasn't been won since May 21 but it has to be won one day doesn't it?
EuroMillions Success
Perhaps someone will be celebrating just as was the case in France last Friday. A ticket sold in Pas-de-Calais won the €160 million EuroMillions jackpot. It's the seventh-largest EuroMillions win for France but well short of the €220 million won in October 2020.
The win meant that France have drawn level with the United Kingdom for most EuroMillions jackpot wins. Both countries are now on the 120 mark, six clear of Spain who are the only other country to have over 100 EuroMillions jackpot winners.
Get your Powerball tickets from Lottery24.