Terry Still Working Despite £1 Million EuroMillions Win
It's coming up to the first anniversary of farm worker Terry Falgate from Stalham in North Norfolk, winning a £1 million EuroMillions prize. The father-of-two hasn't changed a great deal since his lucky win.
The 49-year-old still lives in the same house and hasn't retired. Speaking after his big win, Terry said he didn't want to leave his employers "in the lurch." A year later he still works for a local agricultural firm, helps another landscape gardener and has gone self-employed.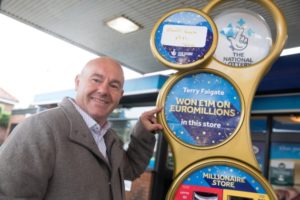 At Last some Good News
His EuroMillions win came in the draw held on November 8, 2019. It hadn't been the happiest of days as his favourite football team Norwich City had just lost 2-0 to Watford. He was in the pub so decided to check the lottery results. His day suddenly got a lot better as he discovered his £1 million win. He'd had a few drinks though so asked his friends to check his ticket.
The lucky player has used his winnings to help his family. That includes helping his two daughters onto the property market.  The big winner admits that he'd have liked to have done more with his £1 million. However, he said that "this has not been the year to do it"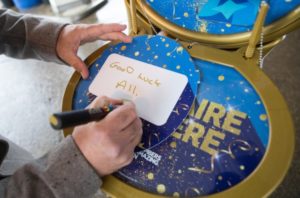 A New Vacuum Cleaner
He did make one much needed purchase soon after his win. £500 was spent on a new vacuum cleaner replacing the one that has broken. A glamorous holiday to Mexico had been planned this year. However, the ongoing health crisis put a stop to that. Instead, he went to Wales and found himself climbing Mount Snowdon.
He was out walking his golden Labrador dog Harvey when deciding to buy a lucky dip EuroMillions ticket. It was purchased from Nicholsons in Stalham Green and recently, he returned to that store to present them with a gold PlayStation. That's awarded to all retailers that sell a ticket that wins at least £1 million.
Maybe another win is just around the corner. He still plays the EuroMillions draw but online. He'll never forget the good fortune that his lottery purchase has given him.
Buy your EuroMillions tickets from Lottery24