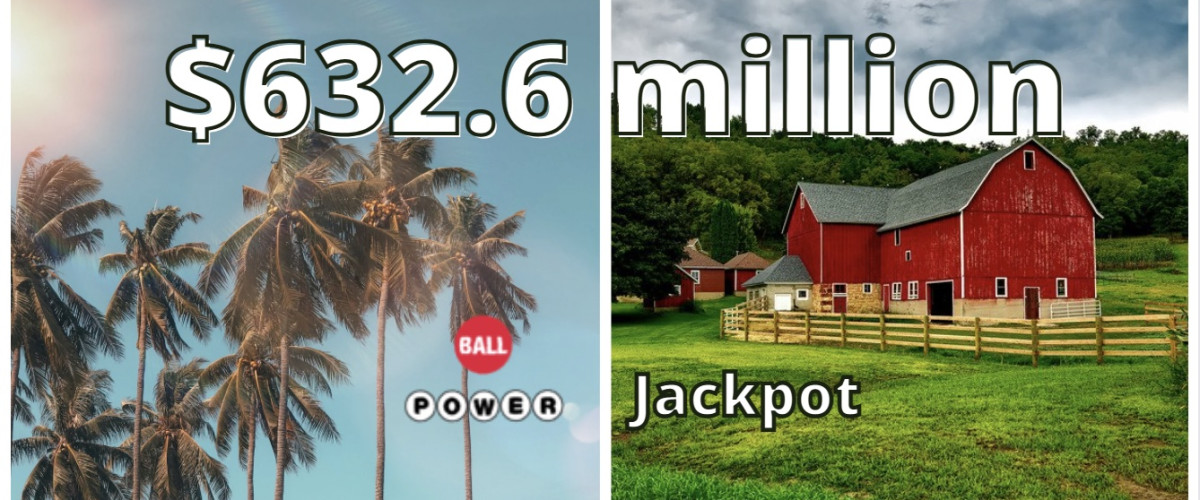 Back to news
Two Tickets Share $632.6 million Powerball Jackpot
The new year got off to a great start with two tickets sharing a $632.6 million Powerball jackpot. There had been 39 rollovers until tickets sold in California and Wisconsin won the top prize in the January 5 draw.
Long wait for a winner
The Powerball jackpot hadn't been won since October 4, when a $699.8 million jackpot was won. That was also won by a ticket sold in California. To win the fantastic prize, the tickets successfully matched 06-14-25-33-46 and the Powerball 17. Each of the two winners in Wednesday's draw will receive either $316.3 million,
If paid as an annuity, or a $225.1 million cash payment. The amount received will then be subject to the payment of taxes. More tax will be paid by the Wisconsin due to state laws on how lottery winnings over $5,001 are taxed.
The two Powerball jackpot winners are yet to come forward and claim their prizes. They both have 180 days in which to do so. We do know that the winning Californian ticket was sold at a 7-Eleven in Sacramento. The jackpot win is good news for that store as they will receive a $1 million bonus for selling the winning ticket.
More success for WINconsin
As for the Wisconsin winner, that ticket was sold in Green Bay. The Lottery Director in that state is Cindy Polzin and she's delighted with the news. "What a fantastic way to start the new year. We're thrilled another jackpot has been won in WINsconsin. This is our fourth major jackpot won in the past four years."
The jackpot winners aren't the only ones celebrating a big Powerball windfall. The January 5 draw also saw 14 tickets match all five of the main balls (but not the Powerball) to become millionaires. Four were sold in Florida, two in New York and the others in Arizona, California, Georgia, Indiana, Maryland, Missouri, New Jersey and Texas.
There was no winner in the draw held on Saturday 8 January. The next Powerball draw is this evening with a $27 million jackpot.
Buy your Powerball tickets from Lottery24