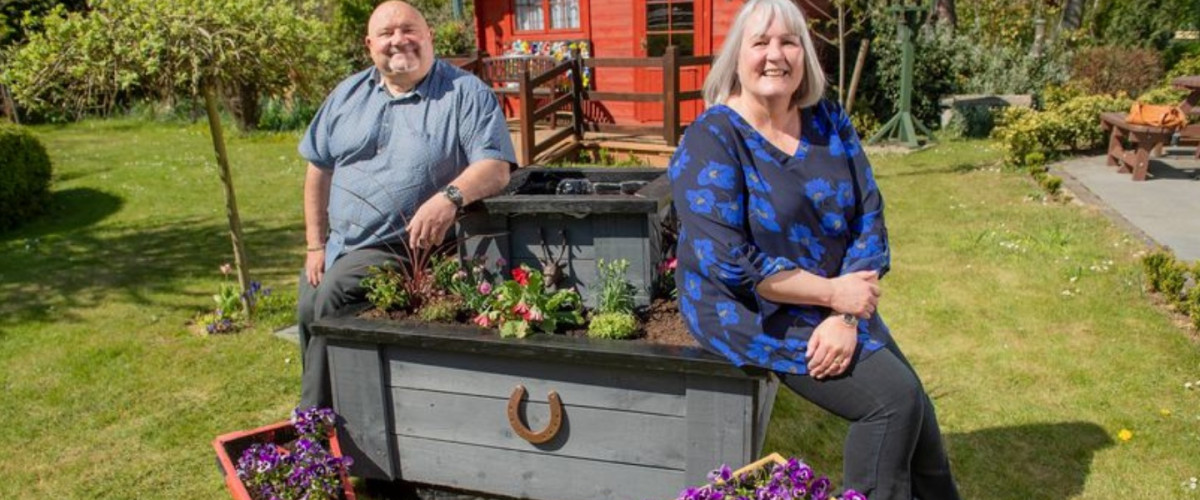 Back to news
UK Lotto Winners Build Water Feature for Hospice
When the UK Lotto draw makes you a millionaire, you can help others. That's just what £1 million winners Jill and Steve Walsh from Hull, England have done.
The couple won their prize five years ago, but it followed a sad period in their lives. Jill's sister, Ann, had recently lost her battle against pancreatic cancer. Recently, they unveiled a water feature at the Dove House Hospice where Ann has received end-of-life care.
Keeping Busy in Lockdown
They could easily have just gone and bought a water feature but instead Mr Walsh made it himself. Well, he had a lot of time on his hands during lockdown. A water feature was initially made for their garden. Then they decide to create another one for the Dove House Hospice.
It took Steve around six weeks to create. It has two tiers and decorated with miniature horseshoes and brass stag heads.
Building the 4ft tall feature was something very special to the UK Lotto winning couple. Since their win they have regularly helped the hospice. Mrs Walsh describes the care provided by Dove House as "absolutely fantastic" with "second-to-none" care. Some bedding plants have also been donated by the generous winners.
Jill hopes the water feature "will create a feeling of peacefulness and tranquillity to those receiving care at the hospice, as well as for staff to take some time out."
Steve continued working as an electrician after their UK Lotto win. The couple's first purchase was a brand new Mercedes. It reminded Steve of the toy his gran bought for him when he was growing up. The couple also moved from the house that they had been renting for over 20 years. A four-bedroom house with garden and hot tub spa room became their new residence.
Charitable Couple
The UK Lotto winners have made donations to other charities since their 2016 win. "We love to get involved with charity projects," said Jill. This often sees them working alongside other UK Lotto winners several times a year.
Get your UK Lotto tickets from Lottery24