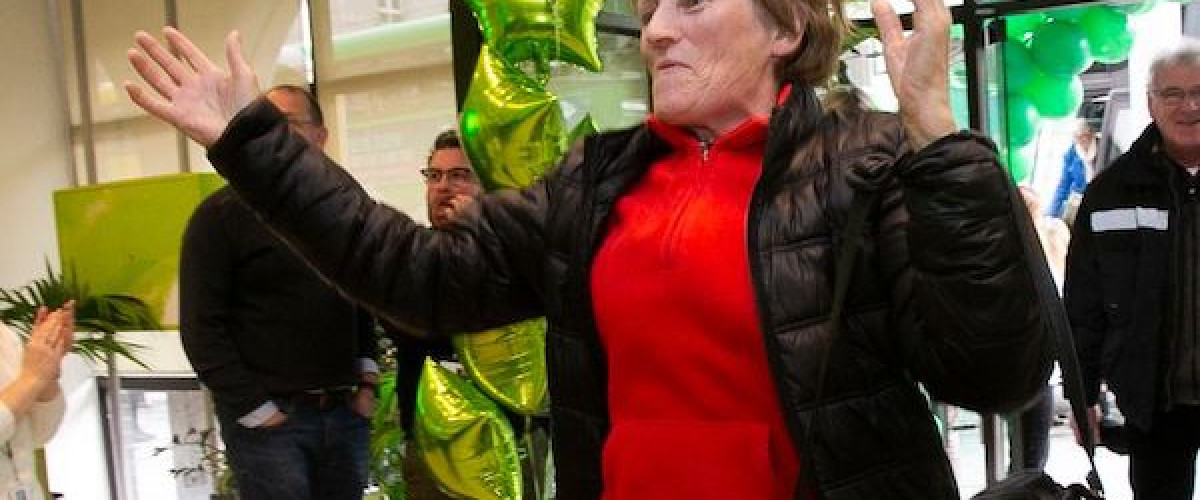 Back to news
Young at Heart Syndicate Celebrate €1 million Lottery Win
There's been happiness, sadness and a lot of singing and dancing for an Irish €1 million winning lottery syndicate from Mayo in the West of Ireland.
The syndicate call themselves 'Young at Heart' and all its members are old age pensioners with some in their 80s. They won their €1 million prize in a Daily Millions draw held in October.
The syndicate has 47 members and all but seven travelled to Dublin from Mayo by train and then onto a bus to be taken to Lottery HQ. As they entered the building, the Green and Red of Mayo was playing making it quite an occasion. Each of the lucky lottery winners will receive around €21,200.
One of the lucky lottery winners was dancing for joy when being presented with their cheque at Lottery HQ. She joked that they will continue to buy tickets and "We're coming back for more."
Sad loss
The win comes soon after long-time syndicate member Christy Lawless passed away in September. He was the group photographer for many years. His widow remains part of the lottery winning syndicate but did not attend the Dublin presentation. A share of the winnings will be received by her.
Not many players find out about a big lottery win while on their daily four-mile walk on a bog. bog. That's what happened to the 'Young at Heart' syndicate. At first they thought the news was a joke.
Journalists attending the presentation were even invited to have a holiday in Mayo. One of the winners joked they just have to bring their own tents and "we'll water and feed you."
Spending plans
One of the lottery winning syndicate is Theresa Flanagan, who's just turned 86. Plans for her share include buying some new boots and a new watch.
Other syndicate members can't wait to buy loved ones Christmas presents and going on holidays.
Syndicate member Maureen Murphy said the group meets every Thursday. "We're a small community. It's very good. "We're all enjoying it now, we're all happy," the lottery winner said.
Make your ticket purchases at Lottery24.