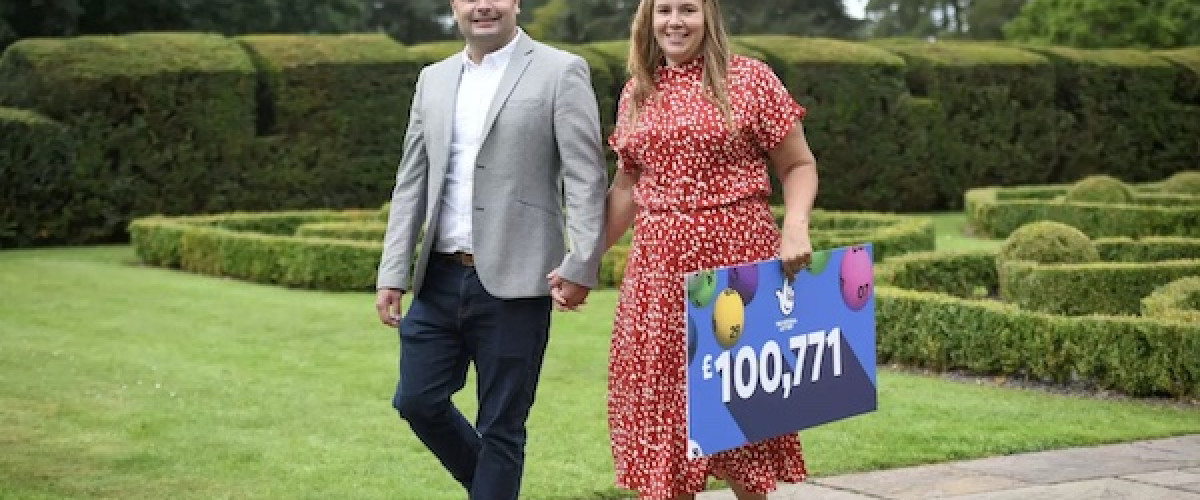 Back to news
£100,0000 EuroMillions Winners to Foster Children
A couple from Stourport-on-Severn in Worcestershire England won a £100,000 EuroMillions prize on August 18. They plan on using some of their winnings to allow them to foster children.
Jackpot win
Perhaps they'll win even more money this month as there's a great reason to be playing EuroMillions. This month sees a 130 million euros (£1111 million) Superdraw take place on September 29.  However, the month got off to a great start with a 109 million euros win last Friday. A ticket sold in France was the lucky winner. Make sure you get a ticket for the Superdraw from Lottery 24.
Back to the heartwarming story of Kathleen and Mark Reece. At one time Katheen, 41, used to moan at her partner for buying lottery tickets every week. Now she has had to change her tune thanks to this life-changing £100,000 EuroMillions win.
It wasn't until Sunday that the couple checked the result of Friday's  EuroMillions draw and it was Kathleen who made their amazing discovery.
It wasn't her usual task but Mark, 42, had gone out to buy some milk. When discovering their big win his wife thought it was a practical joke. Her daughter confirmed the win and they just "sat there in disbelief."
Shush
When Mark returned home with the milk, his wife was on the phone. He was told to "shush"  but never imagined it was because Kathleen was on the phone to the National Lottery. When told that his jaw dropped. Even more so when hearing they'd won a total of £100,770.14.
Many lottery winners go on holidays or renovate their home. This couple are planning to convert their garage into extra bedrooms. This means that they will be able to start fostering children.
Too much love to give
The couple had discussed it in the past but plans were put on hold as they raised their three children. With their siblings soon to be leaving home, they can now foster children. "I have too much love to give," said Kathleen.