Lotto 6 aus 45 Jackpot & Results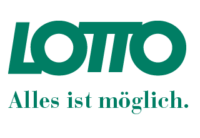 Lotto 6 aus 45
0.86m
Deadline:
Wednesday, 6 December 2023
Play Now
Add lucky dips
This lottery ticket holds up to 12 lines.
Price per line: £1.37
Last Lotto 6 aus 45 Draw
Sunday, 3 December 2023
3.85m
Next Draw
Wednesday, 6 December 2023
0.86m
1 hour
Play now
Check your Lotto 6 aus 45 Results
How to Play Lotto 6 aus 45
Comfort
Choose 6 main numbers from 1–45.
To win the jackpot you must match all 6 numbers.
Draws take place on Wednesday,Sunday.
Find more information about Lotto 6 aus 45.
View the latest Lotto 6 aus 45 results.
System
By playing system games, you can generate multiple lines of lottery numbers quickly, without having to pick each one manually. To play a system, pick 7 or more numbers and every possible combination will be entered into the draw.
The more numbers you play in a system, the more chances you have to win, as you will enter more lines into the draw. You also have the chance of winning multiple prizes, as each line is generated from the same range of numbers.
For example, if you select 8 numbers, then 28 combinations would be generated in total.