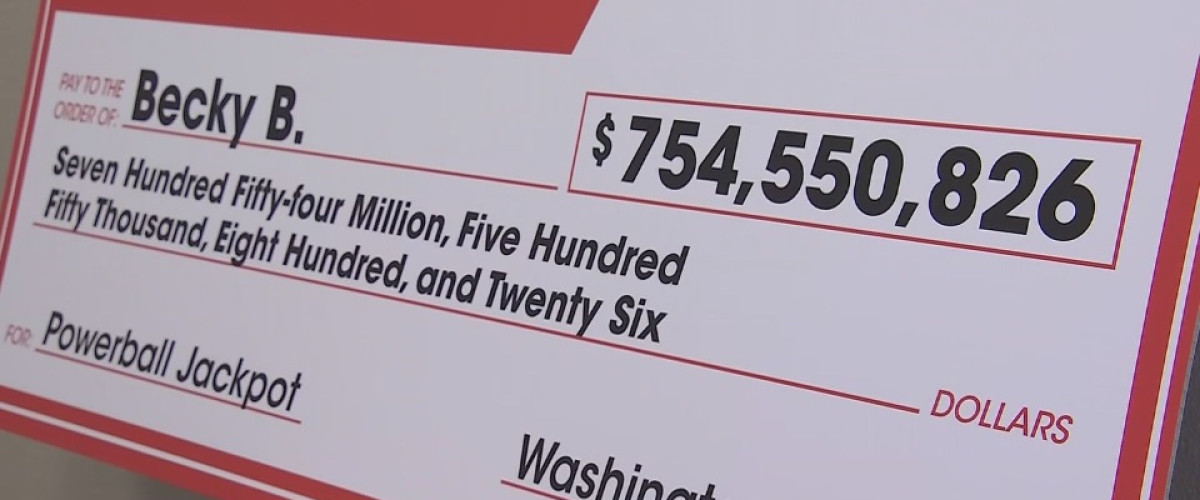 Back to news
Additional Purchase Wins $754.6m Powerball Jackpot
The winner of the $754.6 million Powerball jackpot in February  has been revealed. Becky Bell from Auburn in Washington was the lucky winner but it's a win that nearly didn't happen.
Bell had already purchased one ticket for the February 6 draw and that wasn't to be a winner. However, while out shopping with her daughter and decided with the jackpot being so high, another ticket should be purchased.
Special number
There's another reason why this win nearly didn't happen. At the time of her second purchase, the Powerball jackpot was estimated to be $747 million. That's a special number for Becky as she spent 36 years working as a supply chain analyst for The Boeing Company.
They'd just delivered their last 747 jumbo jet and seeing the estimated Powerball jackpot total, she just had to buy a ticket. Would she have done so if it had been the final figure of $754.6 million?
Tears aplenty
It was 6.20 in the morning after the draw that her tickets were checked. The original purchase was a loser but the second one came up 'Winning ticket. Claim at Lottery Office." Immediately her ticket was checked and she discovered it had won the Powerball jackpot and the tears started to flow.
Confirmation of her win was required so it wasn't long before son, daughter, mother and sisters were checking the results. Initially her mother thought that her daughter had won $7 million but Becky quickly corrected her and it was time for yet more tears.
Speaking about her Powerball jackpot win, the lucky player said "I've never won more than $20 in my life, so you can imagine my shock when I realized what had just happened."  
Her winnings have been paid out as a one-off lump sum payment of $407.2 million.  Her luck really was in as that second ticket also had another $8 win. The Powerball winner was due to retire later this year but that will now happen sooner than planned.
Get your Powerball tickets online from Lottery24.