El Niño Success for Logroño
Thursday January 6 saw the traditional El Niño Lottery take place. It proved to be a very special draw for players from Logroño in La Rioja. All the first prize tickets were sold in that area with each decimo winning its owner €200,000.
Sales for the 2022 El Niño draw saw an increase from the previous year. Overall, €742 million was spent on tickets, that's an amount €17 million higher than in 2021. The popularity of the El Niño with its prize fund of €700 million continuesand players all over the country were on tenterhooks waiting to see if their tickets had been successful.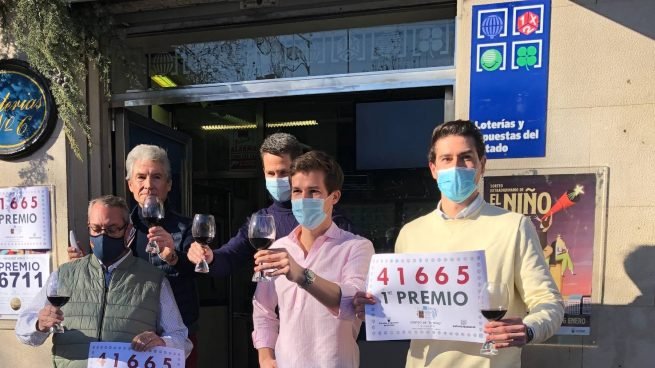 Logroño triumphant
The winning number in the 2022 El Niño draw was 41665. While the first prize was only won by players in one part of Spain, that wasn't the case with other levels. The second prize was won by those with the number 44469, and it was good news for those who live in Mallorca.
Four lottery offices in Arenal, Llucmajor, Palma and Palmanova all sold winning tickets. Other successes came in Mahon, Sant Lluis and Alaior in Minorca and Sant Antoni in Ibiza. The second prize was €750,000, so each decimo was worth an impressive €75,000.
Success in Sant Antoni
Andrés Navarro sells lottery tickets in Sant Antoni. He was delighted at having sold up to ten decimos that landed the second prize in the El Niño draw. It's been lucky buying tickets from him as he also sold fifth prize winners in the El Gordo de Navidad draw and some jackpot winning tickets in the regular National Lottery draws.
Just who won the second prize in Palmanova isn't known. The ticket was purchased from a lottery machine so could be a local resident or perhaps a tourist. Whoever is the winner, the owner of the machine is pleased for them.
Other second prize winning tickets were sold in Alicante City and Malaga City. The third prize was worth €25,000 to each holder of a winning decimo. Players in Estepona were amongst the winners in the El Niño draw.