Corn farmer plans to spend his EuroMillions win on a new tractor
Corn farmer Ronnie McDonnell won over £200,000 on EuroMillions. He has an unusual purchase in mind for his windfall.[caption id="attachment_16248" align="aligncenter" width="640"]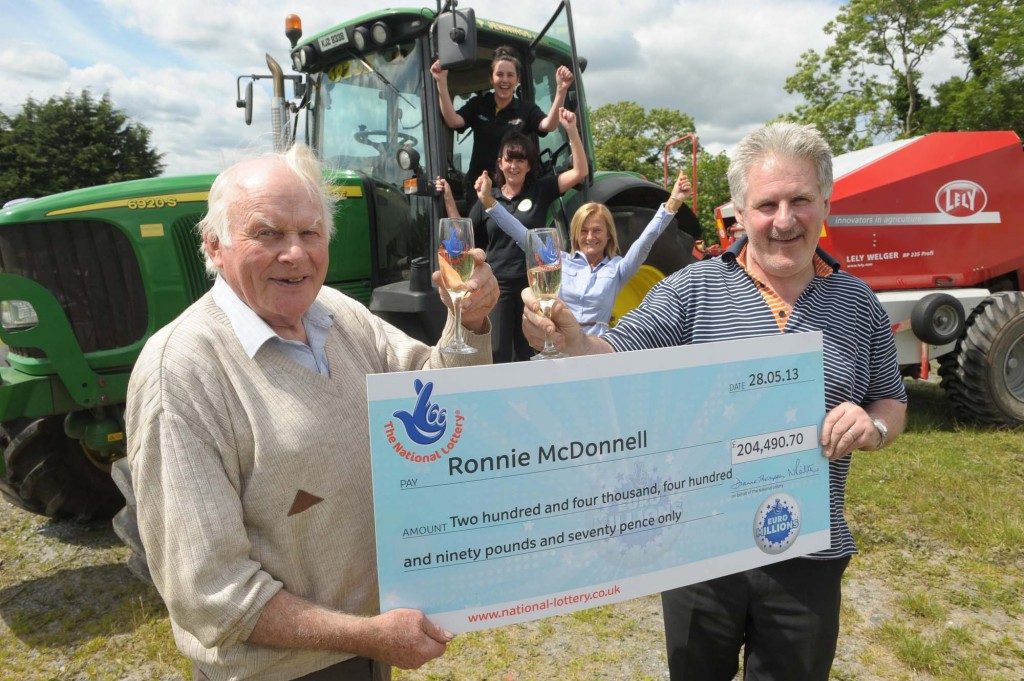 John McDonnell collects his prize. (
Belfast Daily
)[/caption]Ronnie McDonnell, 75, visits his local store twice a week to buy EuroMillions tickets. It has definitely reaped rewards with this giant win.Ronnie has something more down-to-earth in mind than the usual big purchases – a new tractor!He said of his lottery win: "This couldn't have come at a better time. I've needed a new baler for some time now, but I just couldn't afford it."The state-of-the-art John Deere baler will help McDonnell with his corn harvest.The winning numbers in the draw were 8 - 13 - 26 - 34 - 38 with Lucky Stars 3 and 11. Mr McDonnell found out he won by watching the results on TV.
Simple plans for EuroMillions winner
The 75-year-old is not planning a holiday but will head to Listowel Races Harvest Festival in September. He stated:"I'm fairly sensible with my money, so I'll not be going on any big spending spree. But maybe I'll afford myself a slightly larger bet than usual on the horses at Listowel this year."Store owner, Seamus McNamee, is also delighted for McDonnell."We're delighted for Ronnie as he's been a regular customer for years and we're also delighted to have sold our first big winning ticket," said McNamee.