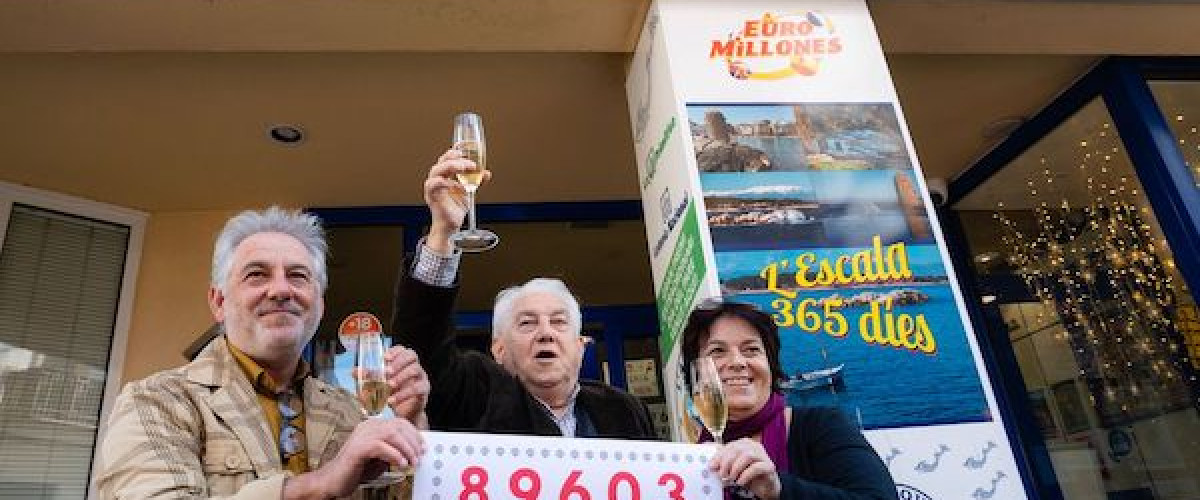 Back to news
Girona Scoops Top El Niño Prize
The new year has got off to a great start for residents in Girona. They were the winners of the top prize in the El Niño draw held on January 6th, each winning €200,000.
It was 89603 that was the winning number and giving the lucky El Niño players a share of the €2 million. All the holders of the lucky 89603 were sold in the same area.
One of the stores that sold the winning number was Administration 1 in Pintor Enric Serra Street. It's owned by Felix Ponte and he said his family has owned the business for 30 years but "an award of this magnitude" had never previously been won.
Tourist wins?
Most of the winning El Niño tickets that he had sold had been purchased since November. Also winning were those who had purchased tickets from a supermarket called Alexis in the Figueres area of Girona. It might not be just local residents who have been successful as the area attracts a lot of tourists.
Second prize in the El Niño draw was won by ticket number 72289. That brought success to players around Spain.
Supermarket success
That included a big win in Láchar which is in Granada. Those who purchased their El Niño tickets from a Coviirán supermarket enjoyed success. The supermarket is managed by Antonio who said "We live it with joy because it is not the first time that we have been awarded a lottery prize."
There were plenty of reasons to celebrate in La Ranita in Salamanca. They also had plenty of second prize success each winning €75,000.
The €250,000 (€25,000 per tenth) third prize went to those with the number 18918. It was sold in Lugo, Alzira in Valencia and Guillena in Seville. One lucky winner was Sergio who owns the La Ribera bar in Tavernes de la Valldigna. 
Patience player
He's a very patient person because he'd been using the same number for the past 18 years and his persistence finally paid off. 
Get your tickets today from Lottery24.