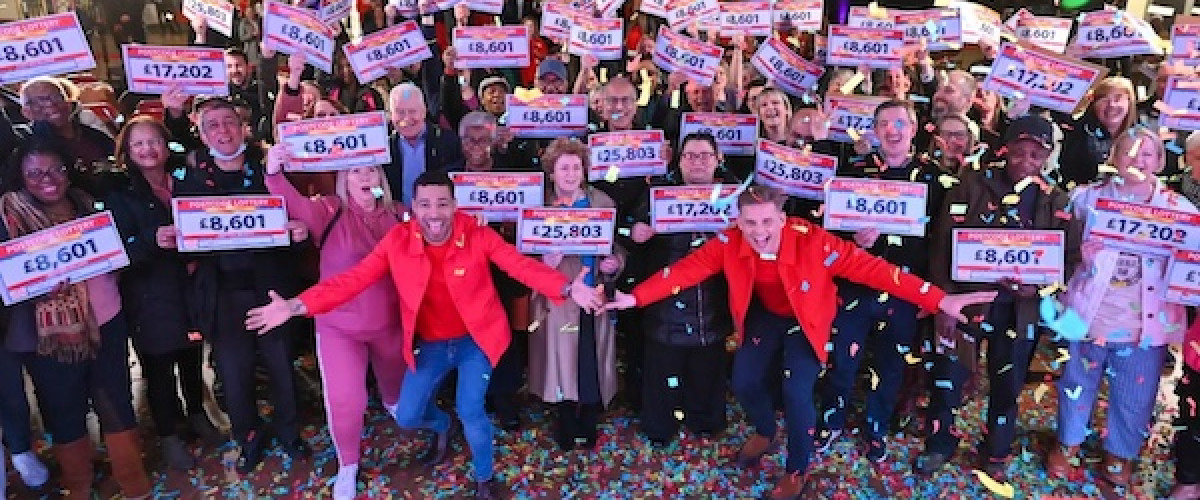 Back to news
Happy Harrow Residents Share £3.2 million Postcode Lottery Win
It's been a great time for residents in Harrow in Greater London, England. 272 of them have won Postcode Lottery  prizes with the top win being £378,587.
All the other winners received at least £8,601 and £51,606 depending on how many tickets they'd purchased.
One of the lucky Postcode Lottery winners was Julia who had two tickets and won £17.202. The grandmother-of-six said her win was "amazing" and added "I've never won anything before." Now she has had some success, Julia can do something she's never done before.
That's having a holiday abroad for the first time. "I'd love to go to Spain. The furthest I've ever been before is Canvey Island!" she joked. Some of her winnings will also help two of her children, both of whom are getting married this year.
A couple of beers
David had three Postcode Lottery tickets and won a total of £25,803. The electrician can't wait to use some of his winnings to visit cousins in Canada. Before that he was planning a trip down to the pub to celebrate "with a couple of beers." He added:  "It's a really tough time for everyone right now so for this to happen is just great, it's really good for the community."
It's been a real family celebration as her daughter Cassey won £8,60. Her Postcode Lottery success has come at a good time as Cassey is currently on maternity leave.
Best ever birthday party
Mariana and Razvan have plenty of reasons to be celebrating. The couple who have been with each other for 32 years both won £17,202. This Postcode Lottery win came just two days before Mariana celebrates her 50th birthday, so a great party is lined up.
Postcode Lottery Presenter Danyl Johnson said it had been "fantastic meeting some of our winners in Harrow." The presenter added that it had been a "memorable day" and he's sure there will be "lots of celebrations going on across Harrow as people make plans for their winnings."