Lotto Winning Streak for Australian Retailer is Still Going Strong
An Australian retailer has continued its Oz Lotto winning streak. The store has sold 32 division one winning tickets and now they've added another.
One of the luckiest retailers in the country
The
Target Lotto
store is in Hoppers Crossing, Melbourne. It is known as one of the luckiest lottery retailers in the state of Victoria.[caption id="attachment_13847" align="aligncenter" width="762"]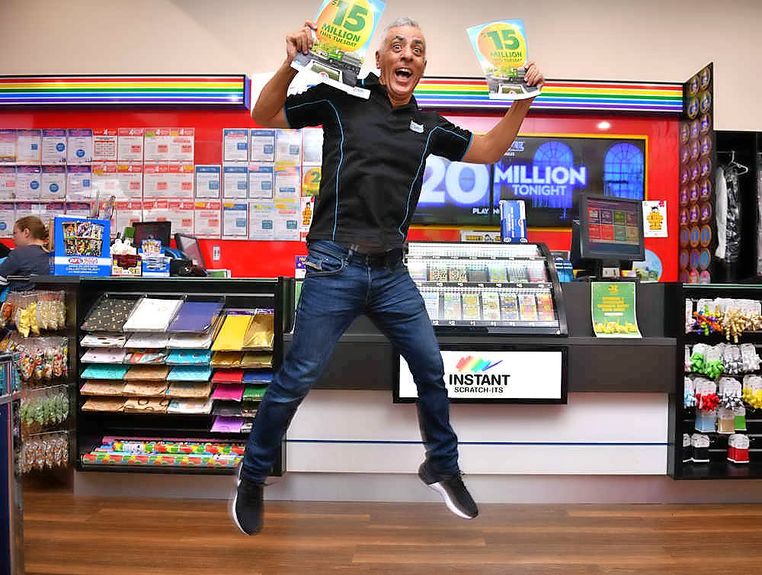 Store owner Carlo Addamo celebrates another Oz Lotto winning ticket[/caption]Their latest Division One sale was part of the Oz Lotto syndicate that shared $15 million. The store added to their lotto winning streak with two shares in the lucky
Melbourne syndicate
.The store is owned by husband and wife Carlo and Christine Addamo. They said that one of the winning shares belonged to a registered player. They were delighted to find out it was a regular customer.
Tears of happiness for their regular customer
"I cried when I found out it was him," Mr. Addamo said. He added that despite all of their previous wins, this is his happiest sale. "I'm so glad it was him."The lottery retailers said they were excited for their winners to claim their shares in the prize. They have no idea who the other winner is. Each of them will receive a quarter of a million dollars.The registered winner will be contacted by Tatts Lotto. The other winner wasn't registered. Lottery officials are urging Melbourne syndicate members to check their entries.
Two winners every year for the lucky store
The couple has owned the Target Lotto store for 15 years. In that time, their lotto winning streak has amassed 32 division one winners. This latest win is their thirty-third.The store has made major headlines across Australia. "We've been noted as one of the luckiest Tatts Lotto shops in Australia," Mr. Addamo said.
Start a lotto winning streak with

Lottery24