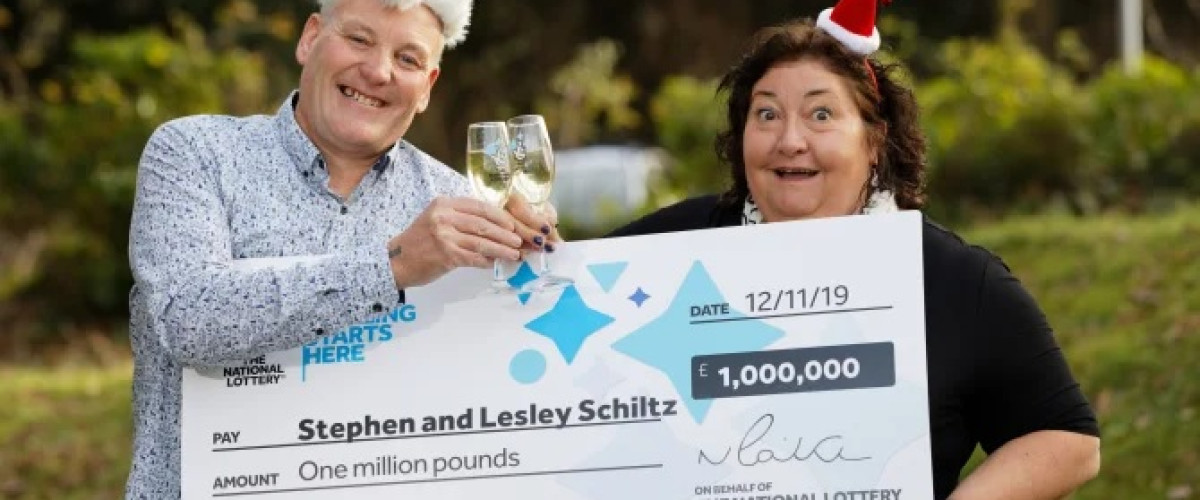 Back to news
£1m EuroMillions Winner Became Key Worker during Pandemic
Before winning a £1 million EuroMillions prize in 2019, Stephen Schiltz had retired from work. However, the Welshman went back to work as a lorry driver and became a key worker during the pandemic.
Stephen and his wife Lesley, live in Pontardawe in Swansea. The 56-year-old received a letter asking him to return to work. A shortage of lorry drivers was making delivering supplies a difficult task. Despite being a millionaire, the EuroMillions winner didn't think twice about getting back in a lorry.
Not many were lottery millionaires
His time was spent driving lorries around Wales and the West Country in England. He was one of many who returned to work, but he joked, "not many of them were lottery millionaires."
Although there was still plenty of his £1 million EuroMillions win left, it was a change to be paid for working. "It meant that instead of money coming out of the bank account we had money coming in," he said.
Stephen may have retired but his wife Lesley hasn't. She loves her job as a freelance health and social care trainer. The decision was taken though to reduce her hours to four days a week.
Wrong address
Their EuroMillions win was one that nearly didn't happen. When he called Camelot to claim the win, he gave the wrong address for where the ticket had been purchased. For a short while, Camelot were worried they might be being scammed but then Stephen remembered the correct location.
The couple needed their EuroMillions win as they only had £3,000 in the bank. Since the win, they have gone on holiday to the Maldives and bought a new Range Rover Discovery. They have also helped their six children and four grandchildren. The couple still play lotteries but say they'd donate any winnings.
Andy Carter is the Camelot Winners Advisers for the National Lottery. He said that millions of people in the UK had helped others during the pandemic and "lottery winners were no different." Tonight's EuroMillions draw has a £23 million jackpot.
Buy your EuroMillions tickets from Lottery24.