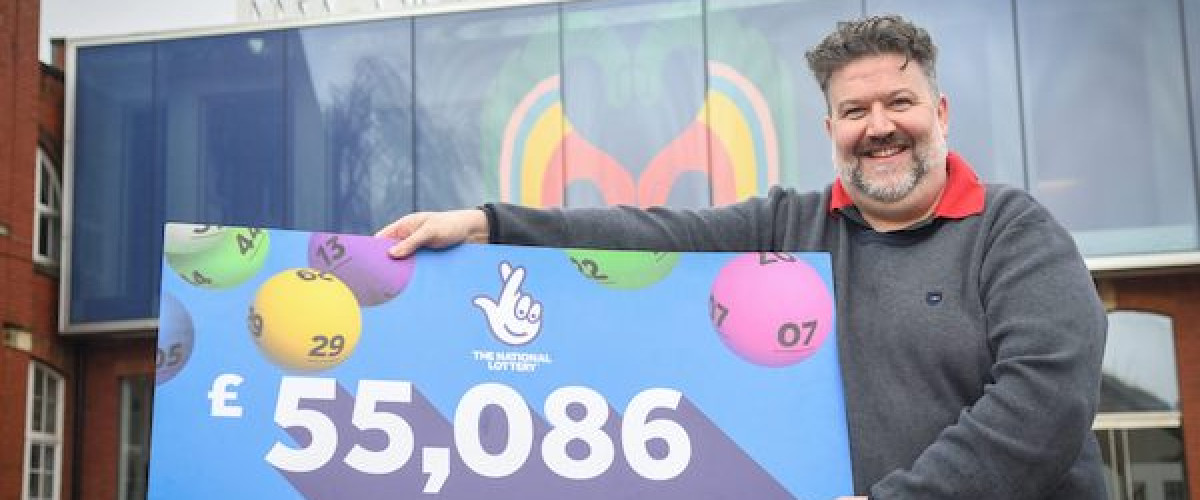 Back to news
£55,086 EuroMillions Winning Ticket Found in Car
A saying in pantomime is 'it's behind you.' For actor Dion Davies from Ceredigion in Wales, it should have been 'it's in your car.' That's where his £55.086 winning EuroMillions ticket was and only recently did he discover it.
Dion was playing the Dame in 'Sleeping Beauty' at the Torch Theatre in Milford Haven. That meant wearing a dress for each performance but he can afford plenty of them now.
Clean the car
The 47-year-old has been playing in the Torch Theatre pantomime every year since 2010. Throughout his latest pantomime, he had no idea that he'd won £55,086 in the December 20 EuroMillions draw.
Recently he wanted to take his car to a professional valet. He was told to take all of his belongings out of the car first but had no idea what he was going to find on February 2nd, six weeks after the EuroMillions draw.
His winning EuroMillions ticket was in his sun visor. Dion took the ticket to be checked and was told he needed to contact Camelot as it was a big winner.
Time for some fizz
He returned home and told his wife Ifana what had happened. The call was made and then the celebrations began and that "included some fizz." Talking about his win, the actor said that if he'd cleaned the car himself, the ticket might never have been found.
Actors often have 'rest' periods when they are out of work, so this win will "come in handy." Most of the EuroMillions win will be saved but a couple of trips abroad are planned. One will be to Italy with their 15-year-old son.
Dion loves science fiction and has appeared in 'Torchwood.' He wants to take his son to San Diego for the Comic-Con event.
The actor isn't going to have much rest soon. He's due to appear in a play at The Chapter Theatre in Cardiff, Wales. It's called 'The Bet' and is about the Grand National winning horse Norton's Coin. The next EuroMillions draw is on Friday with a £89 million jackpot.
Buy your EuroMillions tickets from Lottery24.