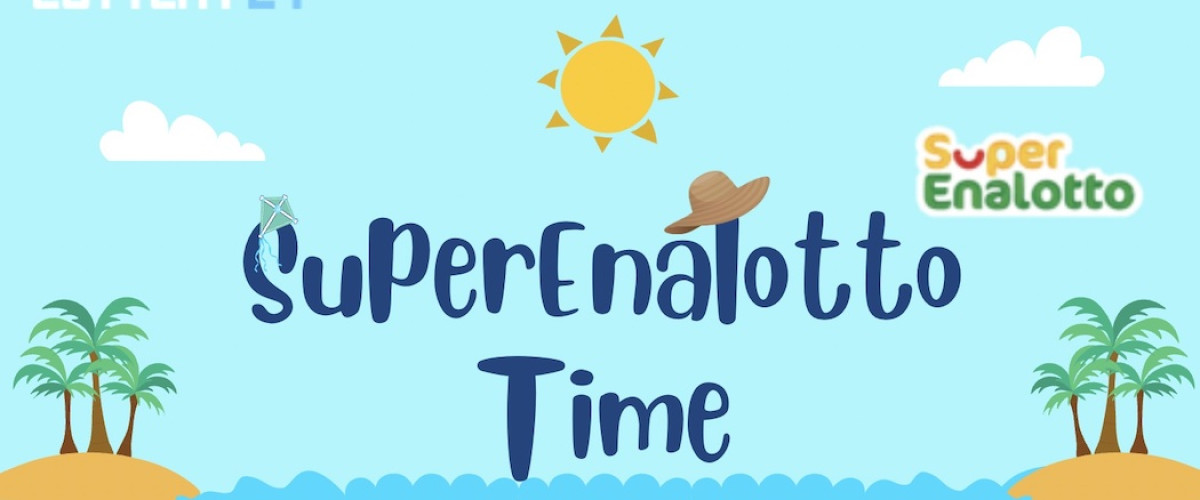 Back to news
Record €210.5m SuperEnalotto Jackpot Tomorrow
The SuperEnalotto draw held on Thursday May 26 will be an historic one. Tuesday's rollover saw the jackpot rise to €210.5 million (£179.6 million). That's the highest ever jackpot in the history of the Italian lottery.
It was on May 22 of last year that the SuperEnalotto top prize was last won. On that occasion, a €156 million jackpot was won by a player from Montappone in Fermo, Marche. The following draw saw the jackpot reset to €31 million and it's been climbing ever since.
No jackpot cap
The previous SuperEnalotto record win was won in August 2019. That saw a ticket holder in Lodi, Lombardy scoop a fantastic €209.1 million. Now that record has been broken and there is no limit to how high it can get as there is no jackpot cap. It's also the highest lottery jackpot in the world at present.
There are 90 main balls in the SuperEnalotto draw and that's why it is so hard to win. The odds of winning the SuperEnalotto jackpot are 1 in 622,614,630. That's compared to the odds of 1 in 139,838,160 in the EuroMillions draw.Remember though, someone must win it sometime and it could well be you!
Numbers to look out for
Which numbers might just see the SuperEnalotto jackpot finally won? Well, single figure numbers have been in short supply of late. They have only appeared in two of the last 13 draws. On both occasions, the number 2 was drawn.
None of the last five draws have seen a number in the 50s drawn out. Two of the last nine have seen numbers in the 60s appear. High numbers have been coming out though with those in the 80s being seen in two of the last three draws.
Those numbers that are overdue an appearance are 12 and 70. Neither have been drawn out this year, so will they be included in Thursday's selection perhaps? 1,4,10 and 36 haven't been seen since February. The most common numbers drawn out in the SuperEnalotto draw are: 77-85-86-55-6 and 79.