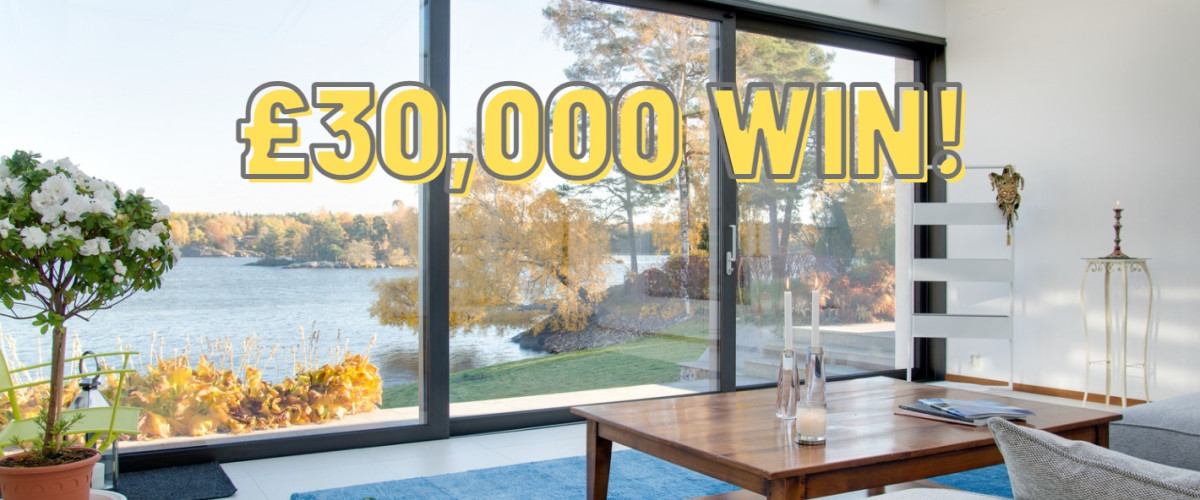 Back to news
Summerhouse For £30,000 People's Postcode Lottery Winner
House refurbishments, treats, a summerhouse and celebrating with Prosecco are how Rose Redmond wants to use her £30,000 People's Postcode Lottery win. The lucky player comes from Brimington in Chesterfield. England. Their postcode of S43 1EH, won them their prize in the July 19 draw
Each day during July, a £30,000 winner is being chosen. Rose Redmond, 56, is a foster carer and just couldn't believe her win. News of her windfall came during a video call with People's Postcode Lottery ambassador Matt Johnson. With her at the time was her sister and daughter, so it was truly a special moment for the whole family, not just Rose.  "Oh my God! I feel all emotional," was her initial reaction to news of her success.
I'm Gobsmacked
"I have never won anything, I'm gobmacked," she added.  Rose instantly knew how she'll be spending some of her People's Postcode Lottery win."I've got no wallpaper on my hall stairs landing or my kitchen at the minute, none at all. It means I can get it all done." Other spending plans include plenty of treats for her three children, grand-children and foster-children.
A Summerhouse for the Garden
The house improvements will continue with a new sofa, new carpet and a little summerhouse for the garden. "I always thought they were way too expensive; I could never have one.I just used to imagine that one was there.I might have one now!"That's what lottery wins do; they allow dreams to come true.
Her People's Postcode Lottery win was celebrated with a bottle of prosecco. There'll probably be a few more enjoyed in that summerhouse when it's built.
Rose shared that she intended to celebrate with a bottle of prosecco, while the other Brimington winner chose to remain anonymous but no doubt has some great ideas on how to spend their winnings.
People's Postcode Lottery ambassador Matt Johnson said: "A big congratulations to those who have picked up a prize today in Brimington.I hope the win will help lift their spirits and they treat themselves to something special with the cash."
Buy some tickets today from Lottery24