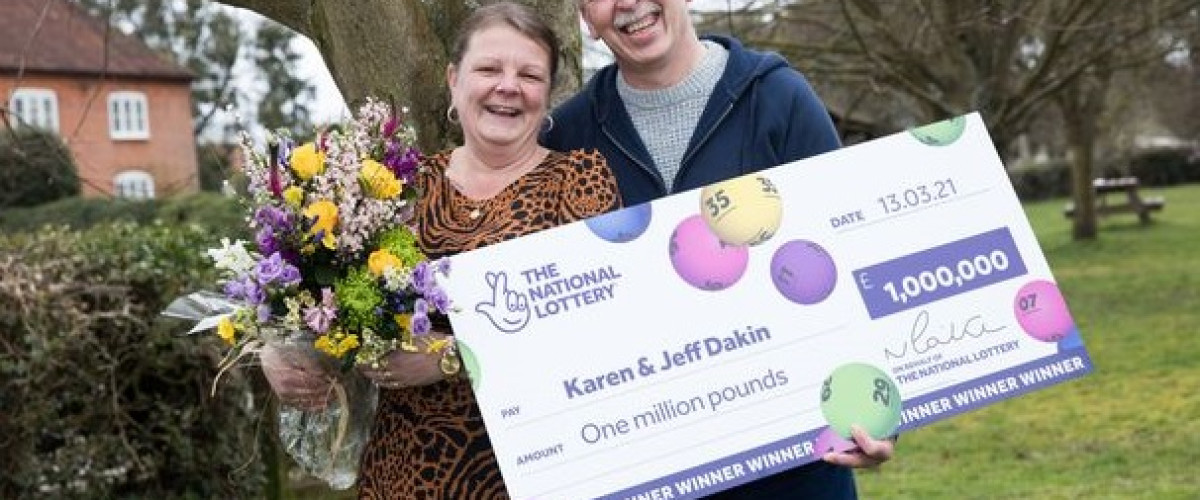 Back to news
Tough Times over for £1 million UK Lotto Winner
Just in time for Mother's Day, Karen Dakin from Ipswich, England, won £1 million playing the UK Lotto. It's a welcome win after some tough recent years.
The dinner lady has been busy during the pandemic. Her ticket matched five of the main balls and the Bonus Ball in the March 13 UK Lotto draw.
Special Numbers
The 53-year-old actually saw the live results on Saturday evening. "I immediately knew they were my numbers," said the shocked player. Her numbers were all very special to her and included the birthdate of her son, Callum, as well as the  year and the time.
"What an amazing turn of events – my son has, in some strange way, helped give me the most amazing Mother's Day gift of all time"" said the proud mother.
Recent years haven't been too easy for her family. Her husband, Jeff had a stroke three years ago. Thankfully he has made a good recovery.
The UK Lotto winner phoned Camelot the next day. Not quite what she was imagining would happen on Mother's Day.  The person taking the call remarked how calm she sounded. "I guess I was just in a state of absolute shock," said the 53-year-old.
A New Home and More
There are no plans for either of them to quit their jobs or move away from Ipswich. The couple have been married for 35 years but never been able to buy their own house. "This win changes all that," said Mrs Dakin. Now they're on the look out for a "perfect three-bedroom detached property to move into as soon as we can."  Not having a mortgage to pay will give the couple "peace of mind."
A holiday is also planned when restrictions are lifted. Their son Callum has never been on a holiday so a trip to Centre Parcs and then Disneyworld Florida are on their spending list. Treating all their family is a must for the couple. Her husband is also keen on buying a season ticket to watch his beloved Tottenham.
Tonight's UK Lotto draw is a quadruple rollover with a £9.6 million jackpot.
Get your UK Lotto tickets online from Lottery24.