UK Lotto Grants Distributes over £107m to Derry
It's been revealed that more than £107m of UK Lotto grants have been received by organisations in Derry, Northern Ireland over the past 25 years. This has helped strengthen communities in a variety of ways.
Over 2,000 UK Lotto Grants Given
The grants have been
distributed
for the past 25 years with millions of pounds distributed to local throughout the UK. More than 2,000 of these National Lottery grants have been given to Derry in Northern Ireland.[caption id="attachment_12376" align="aligncenter" width="953"]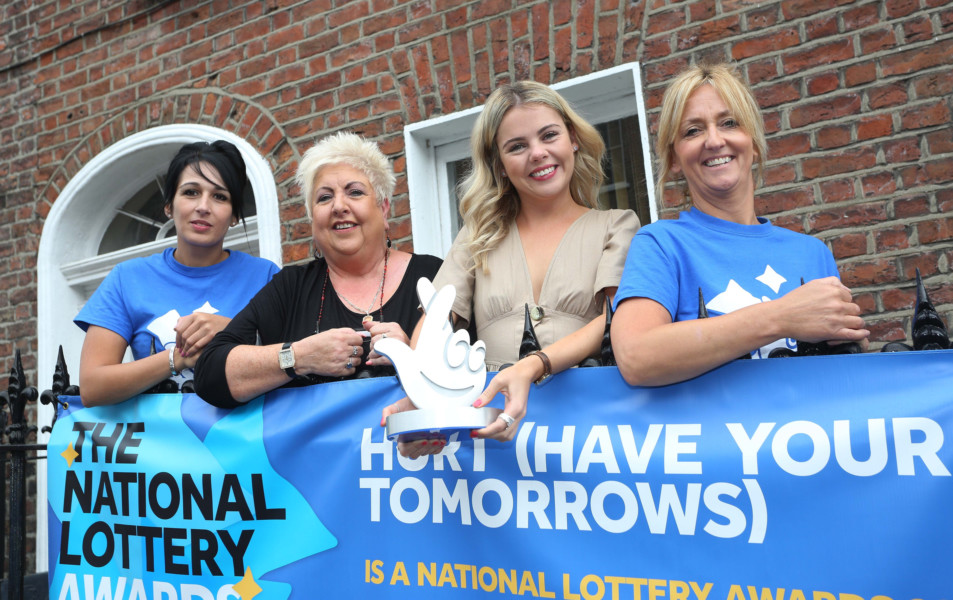 Derry Girl Saoirse Monica Jackson visiting National Lottery funded HURT support group[/caption]A wide variety of local projects have received assistance from the National Lottery. Some have been small groups who have welcomed the help received. Others have seen millions of pounds given in grants.
Millennium Forum Received £7.5m
The largest grants distributed by the National Lottery Community Fund was for the building of the Millennium Forum. This received £5m in 1997 and a further £2.5m the following year. Other local landmarks that have been helped include the Verbal Arts Centre, the Nerve Centre, Brooke Park and the Playhouse.Other grants have been given to sporting organisations such as the Ardmore and Brigade Cricket Clubs. They made history when receiving the first ever National Lottery grants received in Derry. 1995 saw the two clubs being awarded grants of £21,225 and £54,650 in 1995. Since then there has been a steady stream of grants given to those that protect the environment and helping the elderly and those with mental health issues.
Tremendous Work
Jonathan Tuchner, from the National Lottery, said: "Since its launch 25 years ago, The National Lottery has helped changed lives across Northern Ireland." He added that their "tremendous work" wouldn't have been possible without those who play the National Lottery.He praised those the organizations that use the grants. As a result, they are "transforming their community every day of the week." He looked forward to seeing that can be achieved over the next 25 years.
Help out worthy causes by playing the

UK Lotto