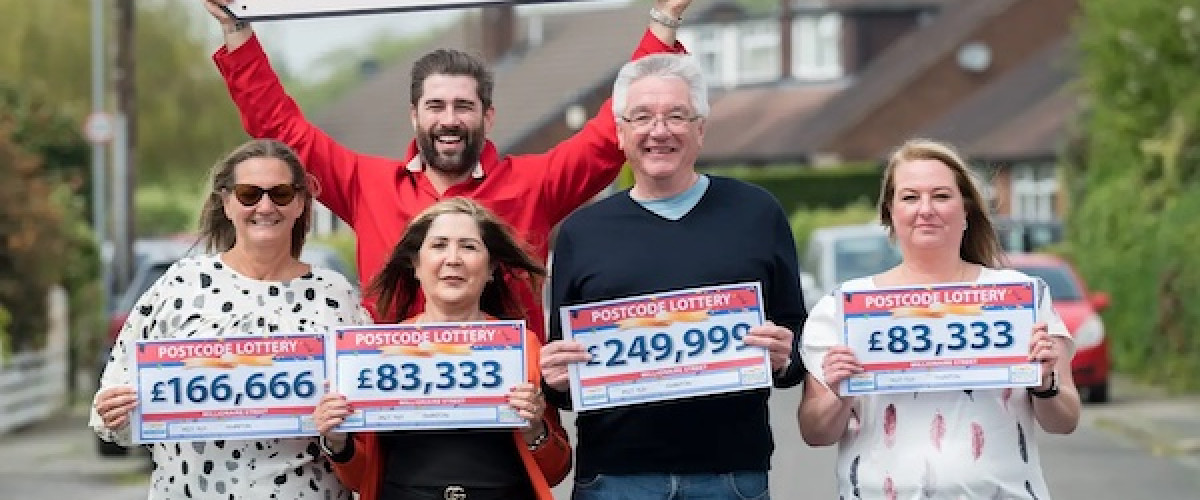 Back to news
Late Husband's Postcode Lottery Tickets Wins Widow £166,666
A mother-of-three from Swinton in England has continued to use her late husband's Postcode Lottery tickets. It proved to be a good idea as the tickets won a £166,666 prize in the first ever Millionaire Street prize draw.
Emotional win
Lesley was understandably emotional when being given her winning Postcode Lottery cheque. The widow admitted that her win is "tinged with sadness" and was sad that her late husband Garry wasn't there to see her success.
The couple had been married for 37 years when he sadly passed away after suffering a heart attack. They'd just moved into their new home eight months before he died.
Her husband had played the Postcode Lottery in their previous home and his ticket also won £2,000 last July.
Lesley was on her way to work when asking the Postcode Lottery team if there had been a local winner. Imagine her surprise when being told that she was one of the lucky players.
Let's have a go
Chris is one of her neighbours and his three winning tickets have won £249,999. He now plans to go out and buy a red Mercedes CLA 220d,
Only after seeing a television advert did he start playing the lottery. He told his wife "let's have a go" and that's proved to be a great decision.
Other spending plans include going on holiday to Anglesey, Wales. He and his wife Elisa, who he has been married to for 40 years will stay in a five-star hotel. Their dogs Rosie and Poppy will also be enjoying the holiday.
Posher dog biscuits
They aren't the only lucky dogs thanks to their owners winning a Postcode Lottery prize. Angela won £83,333 in the draw. Her husband John joked that they can now afford posher biscuits for their dog.
Angela and her husband John want to help their two daughters get on the property ladder. A new car is also on their spending list and Angela will use the private reg plates given to her as a 50th birthday present.