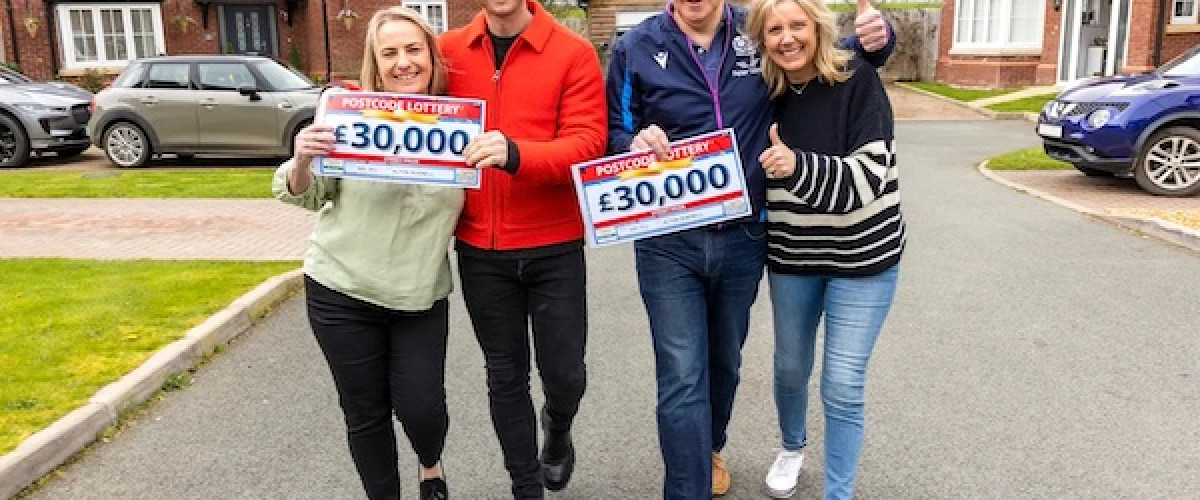 Back to news
Queen Fan Wins £30,000 Postcode Lottery Prize
A Freddie Mercury fan is among two lucky players from Acton Burnell who have won £30,000 playing the Postcode Lottery.  Now that really is a kind of magic.
Jackie lives in the village which is close to Shrewsbury in Shropshire, England. Her postcode SY5 7PJ won her £30,000 and it means she can afford to go to Montreux in Switzerland.
There are two very special reasons for going to that destination. Firstly, she and her husband can celebrate their wedding anniversary in August. The couple have been married for 20 years but it's over a decade since they last had a holiday.
A kind of magic
Jackie adores the music of Queen and in particular their lead singer Freddie Mercury. There is a statue of him by Lake Geneva and it's something that the Postcode Lottery can't wait to see.
Their wedding anniversary might be even more special this year not just for Jackie but her stepdaughter. If all goes to plan, her stepdaughter will give birth on the same day.
The Postcode Lottery says: "I'm going to be a granny and celebrating our anniversary, it's a really special year." Other plans for her winnings include helping her daughter get on the property ladder.
Also winning a £30,000 Postcode Lottery prize is Jackie's neighbour Robert. The father-of-three says his win is a "dream come true" and the winnings will be put to good use..
He strongly believes that "dreams make life so much better." He'll be making some come true when taking his wife Jennifer on a train journey around the Scottish Highlands to celebrate their 30th wedding anniversary. They were due to do that last year but it was cancelled but it'll now take place in May.
A pint and a wee dram
The wedding theme continues as the Postcode Lottery win will help their son who is due to marry his fiancee in June. There's another intended purchase as Robert hopes he'll have enough money for "a pint and wee dram and that will keep me happy."
Get some tickets today from Lottery24.