Mystery man comes forward in scratchcard scam to claim £4 million
A mystery man claims he is entitled to £4 million after a scratchcard scam. The man says his card was used for the illegal ticket purchase, and he should be able to take the money home.
A stolen debit card used for scratchcard scam
The anonymous man says that his card was the stolen debit card used to buy a winning scratchcard.[caption id="attachment_14069" align="aligncenter" width="615"]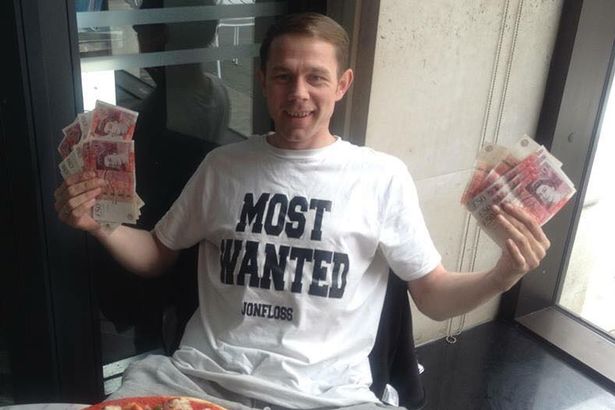 Mark Goodram celebrates his victory before Camelot denied the claim[/caption]Mark Goodram and Jon-Ross Watson recently tried to claim a £4 million winning scratchcard. They were stopped at the last hurdle when it was revealed they used a stolen card to buy the ticket.The mystery man says that he didn't give the two men permission to use his card to buy the ticket. He's now making his own claim for the £4 million prize.
The money could be shared between all three parties
Mr Watson recently suggested that he would be happy to do a deal with the cardholder. "We wouldn't want to end up with nothing," he said.
Mr Goodram said that he has become homeless
since being denied the lottery win. The pair are now hopeful that their legal challenge towards Camelot will help them to get the cash they feel they deserve.Through their legal representation, the two involved in the scratchcard scam claim that they are being discriminated against. They are both former convicted criminals and had difficult upbringings."My clients have been very open and upfront about their upbringing in care homes and hard struggles in life," their barrister said. He added that they have both tried extremely hard to overcome their difficulties.Mr Watson told lottery officials when they first tried to claim the prize that he planned to splash the cash. The Bolton man said that he wanted to become a "local legend" when he initially tried to claim the prize.

Like us on Facebook to stay up-to-date with the latest Lottery news and results.