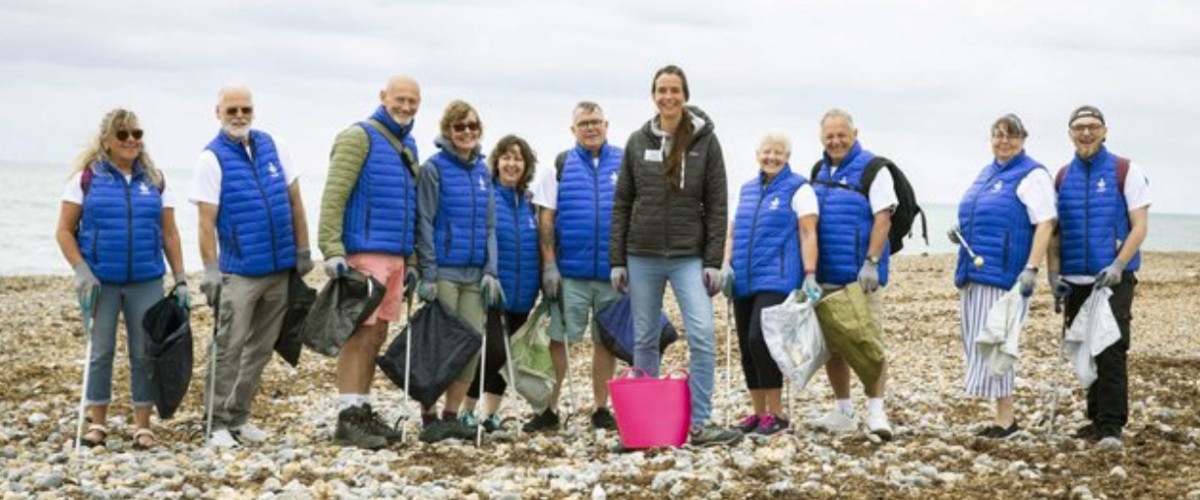 Back to news
UK Lotto Winners Help Clean Shoreham Beach
A group of UK Lotto millionaires have been spending time on Shoreham beach in West Sussex, England. They haven't been sunbathing but helping to clean it and haven't been too pleased with what they have found.
Lizbet Ramus won a £1 million prize two years ago and lives in Shoreham. Despite her big win, she has returned to work simply because she missed it.  For five decades she has walked along the beach and regularly bags rubbish. The lottery winner said that ""We used to find driftwood and stuff that came naturally from the ocean but now I see less and more rubbish and plastics. It's getting worse and worse."
Recently, Lizbet was joined by several other UK Lotto winners from the South of England, including Chris and Sharon Hall, Kevin Francis, Geoff and Judith Coombes, Ruth and Peter Doyle and Patrick and Paula Morling.
Everyone should help
Lizbet says that we need to look after the environment. Not doing so may mean "we won't have a planet left." Everyone should help even if they have had a big lottery win. As Lizbet says: "It's not a rich or poor person thing."
The UK Lotto winners spent their time on the beach hunting for "nurdles." They are pea-sized bits of plastic which have the ability to kill marine animals. They found over 1,000 nurdles and other small but potentially dangerous small pieces of plastic.
Simple acts
This task for the group of UK Lotto winners had the aim of raising awareness for The 2 Minute Foundation. They encourage people to all play their part in cleaning up our planet. Claire Giner works for the charity and says that they believe "simple acts can make a great difference."
UK Lotto winner Sharon Hall said that although being aware of the amount of rubbish coming ashore, Sharon didn't know about the nurdles. The UK Lotto winner added that it is "always great to be able to give something back" and was delighted to work with The 2 Minute Foundation.
Buy your UK Lotto tickets online at Lottery24.