£115m EuroMillions Winners Donate Half of Windfall
It was on New Year's Day that Northern Irish couple Frances and Patrick Connolly won a £115m EuroMillions jackpot. They pledged to help others with their win and have already given £60m to those in need of assistance.
They may now live in a bungalow that has a tennis court and swimming pool but they both still work. After their win, they said they wanted to help people and that's just what they have done.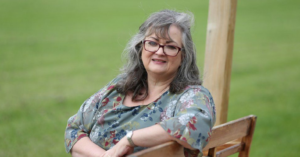 The couple have already set up two charitable foundations. One of those is the Kathleen Graham Trust, named after Frances' mother. That's based in Northern Ireland, while the PFC Trust is in County Durham where they now live.
A Christmas to Remember
Their EuroMillions windfall has certainly been put to use. The 1000 hospitalised pensioners who received gifts on Christmas Day will agree with that. Then there was the purchase of electronic tablets. They were given to care home residents so they could video call their relatives.
It's not just elderly people that have received help from the EuroMillions winners. A refugee boy was able to continue his secondary school education thanks the generous couple.
Battling the Pandemic
As the ongoing pandemic began, the EuroMillions winners made sure they helped people. A group in Northern Ireland set about sewing personal protective equipment for health workers. To help them, the couple bought the group new sewing machines.
Mr Connolly owns several plastics manufacturing factories. He made sure that a charity using 3D printers to make visors were given additional supplies. Other ways in which they helped the fight against COVID-19 included paying for hot meal deliveries for front-line workers, buying laptops to help those unable to attend school, arranging a teddy beer's picnic and helping to fund a befriending service.
Talking about the last two years, Mrs Connolly described it as an "absolutely manic whirlwind and a total, total joyride from start to finish." The couple felt it important to talk about their charitable donations to bring attention to the work done by many others in 2020. "People need to be celebrated, " said the EuroMillions winner. As far as she's concerned, "we're a nation of heroes here."
Buy your EuroMillions tickets online at Lottery24.