£1m EuroMillions Winner Chefs Treat local Community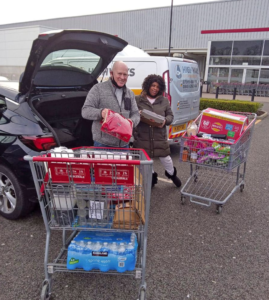 It's a big night for those who play EuroMillions with the €130m Superdraw tonight. One couple who know what it's like to win a big prize are Bill and Cath Mullarkey from Coventry, England. They won £1m in 2015 and have recently been helping their local homeless community.
Since winning their £1m EuroMillions prize, the couple have finally been able to build a three-storey home in St Lucia. They'd bought a plot of land in the past but been unable to afford building a property.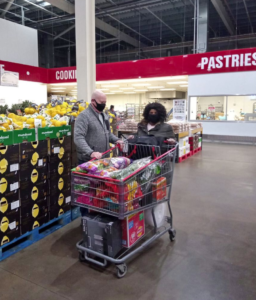 They also purchased a £20,000 boat called Freedom. Bill said that's the ideal name as
"we have the freedom to do whatever we want"
and that includes helping others.
The EuroMillions winning couple joined forces with local charity Langar Aid. On January 23, they helped provide a delicious meal for homeless, vulnerable and isolated people in Coventry. Bill and Cath were the ideal choices for this task as they are both professionally trained chefs.
Caribbean Delight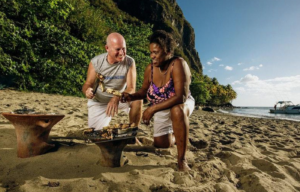 Cath was born in St Lucia and met Bill when they were both working as chefs on the island. Not surprisingly, she decided on a recipe based on a vegetable and coconut Caribbean based curry with a side order of rice and peas.
The couple purchased the ingredients, some tasty snacks, lots of chocolate, drinks and the cutlery. Due to Covid-19 restrictions, they weren't able to cook the over 100 portions themselves.
Dream Partnership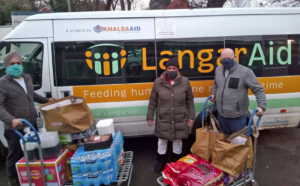 Instead, they formed a dream partnership with Langar Aid volunteer Jim Eaves. He's a chef at the nearby Warwick University and volunteers with Langar Aid every Saturday night. He spoke with the couple to plan the meal and then cooked the delicious feast. "Jim was brilliant. We chatted through meal ideas, the ingredients because everything is vegetarian, even the cutlery," said Cath.
Bill came up with the idea after seeing Langar Aid giving meals to lorry drivers who had been stranded on the M20 over Christmas. "I was inspired and wanted to help them look after homeless people in Coventry," said the generous EuroMillions winner.