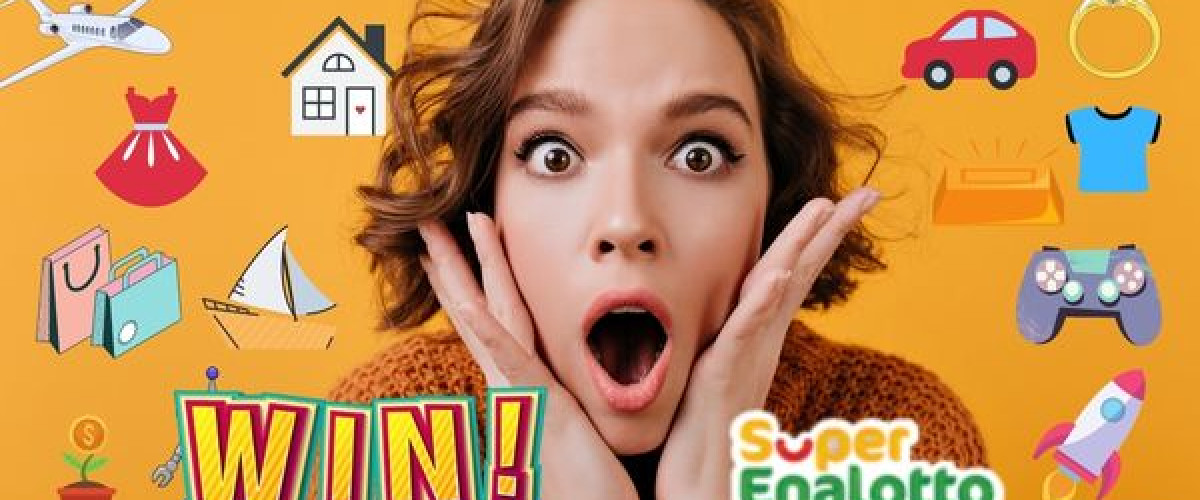 Back to news
90 Players Share €371.3 million SuperEnalotto Jackpot
You wait nearly 21 months for a SuperEnalotto jackpot winner and then 90 come along at once. The record €371.13 million euros top prize was finally won in the February 16 draw. It was the first time the jackpot had been won since  22 May, 2021.
Long wait over
635 days had passed before the SuperEnalotto jackpot was finally won. The previous highest win had been €219 million four years ago.
The ticket that won the SuperEnalotto jackpot was a 'board of systems' that had been created by Sisal who run the lottery. 90 Shares were sold all around Italy.
Campania saw 14 winners with nine shares. Sicily, Calabria and Friuli Venezia Giulia got nine share each. Six of the SuperEnalotto jackpot winners bought their €5 tickets from the Bar Paradiso di Stelle in Atripalda which is in the region of Avellino.
Each of the lucky players will receive around €4.12 million.  Jackpot wins are taxed at 20% and of the €371 million win, approximately €74 million will go to the Italian tax authorities.
Lucky numbers
The long wait for a jackpot win finally ended thanks to these numbers. 01-38-47-52-56-66 was the selection that created SuperEnalotto history
Just why is the SuperEnalotto jackpot so hard to win? Well, there are 90 numbers to choose from. That means the odds of being able to match the six numbers that are chosen is 1 in 622,614,630.
It's not just the record SuperEnalotto jackpot but also the largest ever European success. The EuroMillions top prize can only get as high as €250 million under current rules.
When a SuperEnalotto draw ends in a rollover, a certain percentage of the prize fund is kept in reserve. That determines the size of the jackpot the draw after it has been won. With no win since May 2021, the fund led to a healthy €54.7 million top prize in Saturday's draw.
There was to be no repeat win on the 18th. The rollover means that the next draw on Tuesday February 21 will have a jackpot of €56.6 million.
Buy your SuperEnalotto tickets from Lottery24.