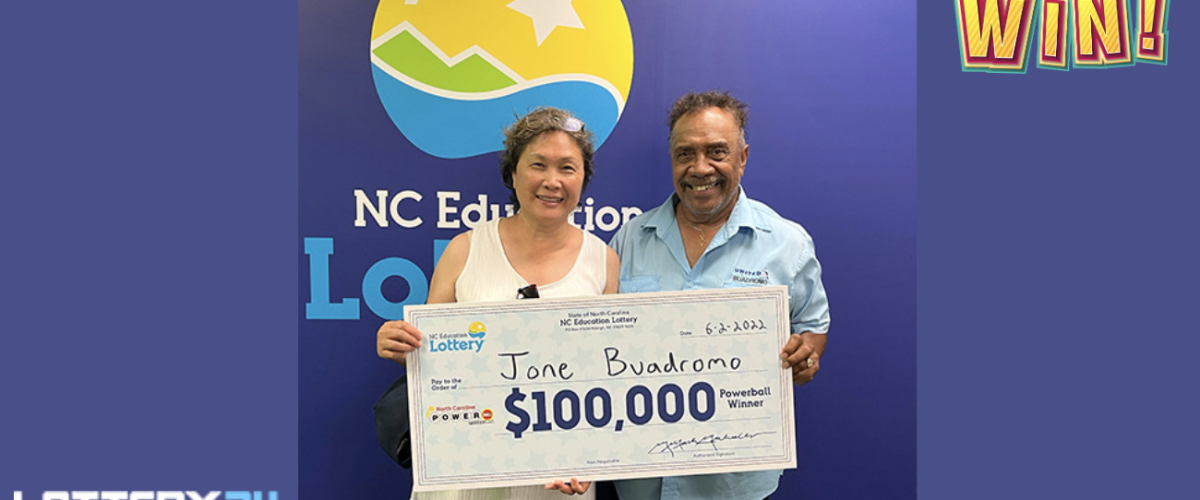 Back to news
Birthday Surprise for Wife of $100,000 Powerball Winner
Not every lottery winner immediately claims their prize. That has been the case with Jone Buadromo from Bayboro in North Carolina, USA. He won $100,000 in the Powerball draw held on April 11 but has only just claimed his winnings.
Just why has there been a two-month delay before coming forward to claim his Powerball winnings? For some players, they are taking time to get used to their wins and contacting financial advisers but that wasn't the case here.
It seems that the 72-year-old is a rather romantic person. He wanted to wait until his wife's birthday at the end of May to break the fantastic news.
Is this a joke?
All that time not telling his wife about their Powerball win had a predictable ending. His wife simply didn't believe her husband when he finally told her the news. "She thought I was making a joke or something," said the Powerball winner.
If at first, you don't succeed, try, try again. That's just what Mr. Baudromo did and kept telling her "No we really won," he said. Finally, his wife did accept that her husband was telling her the truth.
His ticket had managed to match four of the main balls and the Powerball in the April 11 draw. His wife may have had problems believing they'd won but Jone had experienced the same emotions in April.
Disbelief
"I didn't believe it at first either," said the Powerball winner. "I just tried to keep calm as much as possible."
His winning Powerball ticket had been purchased from the Handy Mart on N.C. 55 in Alliance. When finally claiming his winnings at lottery headquarters, he received $71,011 after paying taxes.
Now he's planning to use some of his Powerball winnings on two properties. One aim is to build a rental home. The other is to buy some land at the beach for some relaxing days in the future.
The next Powerball draw is on Saturday, June 25. Players will be attempting to win the $335 million jackpot.
Get your Powerball tickets from Lottery24