Emotional Spanish Christmas Lottery Advert Released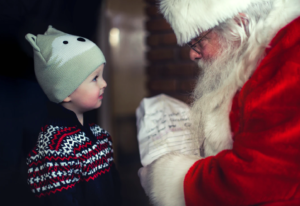 November always sees the excitement build for the Spanish Christmas lottery. That's when the advert prompting us to buy tickets for the draw is released. The El Gordo de Navidad advert for 2020 is relevant, historical and very touching.
The draw takes place in Spain on December 22. This Spanish Christmas lottery draw has a total of €2.1 billion in prize money with the jackpot being €4 million for the series.
After the year we have had due to the pandemic, the theme of this year's advert promoting the Spanish Christmas lottery is 'Share as always. Share like never before." You can do the same by buying a ticket for the draw from Lottery24.
Emotional Stories
The ads are emotional but say so much. In the modern day, we see a woman give a ticket to her neighbour. It's repaying her for all the help given to her during lockdown at a time when she felt afraid of what was happening.
Another video takes us back in time but even then, people were finding ways to give a ticket as a present hoping it brings them luck. The tradition continues and probably always will.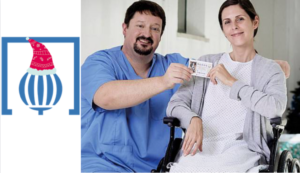 Somehow those tickets are received, and it doesn't just give them a chance to win the lottery but reminds them of people they can't see. The concept is that this is the Spanish Christmas lottery unites us and it is very fitting in this difficult year.
It's all about Tradition
2020 has seen so many important events cancelled. The Olympics didn't take place, theatres have been shut and the top movies didn't get released. There may not have been a Bond movie this year but the traditional El Gordo de Navidad draw cannot be stopped. 
Jesús Huerta (Loterías) rightfully says that whatever happens in the world, some traditions have to stay the same. "The Christmas Lottery is one of them. It is one of the most deeply rooted traditions, a Spanish way of experiencing the festivities being its starting gun."
On December 22, people will be doing what they do every year, checking to see if their El Gordo de Navidad ticket is a winner.