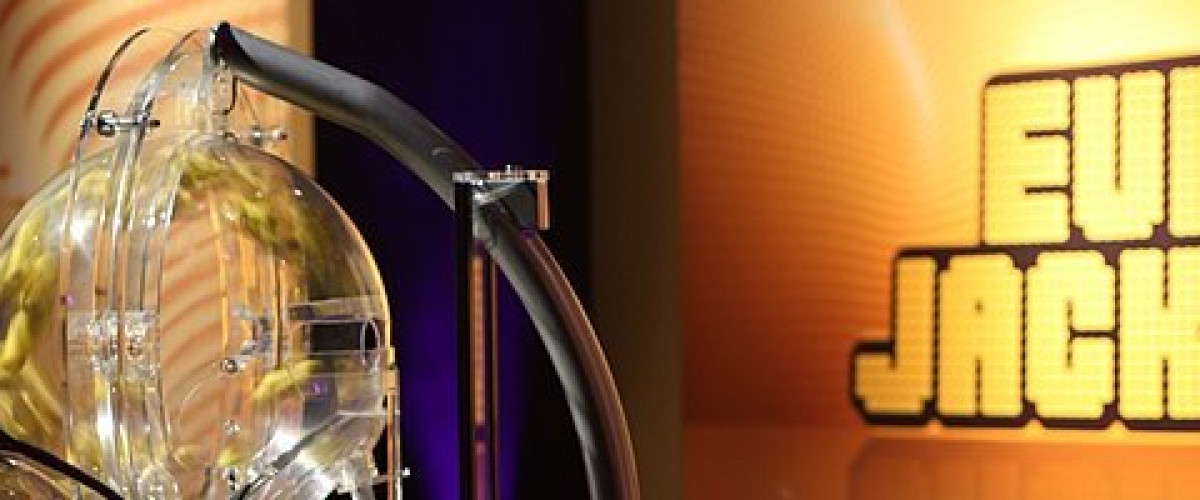 Back to news
One Ticket Scoops Euro Jackpot Prize
The Euro Jackpot prize was the big win over the weekend. One lucky ticket was able to win the €63.2m top jackpot.
The numbers drawn on Friday were 05-08-21-24-26 and the two EuroNumbers 04 and 05. Altogether the lucky Euro Jackpot prize winner will receive €63,248,942.30 but there were several other big winners. Four tickets each won the second-tier prize of €590,259.40 and six more landed €138,884.50. Friday's draw will have a €10m jackpot.
£131m EuroMillions Jackpot on Tuesday
The EuroMillions jackpot keeps growing after Friday's £123.9m draw ended in another rollover. Tickets were unable to match 11-12-13-39-46 and the two Lucky Stars 07 and 10.Seven tickets had plenty of reasons to celebrate as they won the second-tier prize. Four tickets sold in the UK each won £168,674.50. Two tickets in France and another in Spain also won €257,998.60. Tomorrow's jackpot is a massive £131m.
£14m UK Lotto Superdraw on Wednesday
Saturday's UK Lotto top prize was £7.3m but didn't produce a jackpot winner. The elusive numbers were 25-27-31-36-38-47 and the Bonus Ball 12. One ticket won the second-tier prize of £1m. Wednesday sees a special Valentine's Superdraw with the jackpot boosted to £14m.
SuperEnalotto Jackpot Up to €104.3m
Italy's SuperEnalotto jackpot was up to €103.2m but the search for a winner continues. Tickets just couldn't match 05-26-43-52-63-90 and the Jolly 06. On Tuesday the top prize rises to a €104.3m jackpot.
$204m Powerball Jackpot on Wednesday
Saturday's Powerball draw had a $224m jackpot on the line but ended in a rollover. The numbers drawn were 01-02-03-07-39 and the Powerball 25. Tickets sold in Indiana, Florida, Illinois and Texas all made their owners millionaires. On Wednesday, the top prize will be $242m.
The previous night, players had been trying to win the $157m Mega Millions jackpot but without success. Tickets couldn't match 14-24-31-42-48 and the Mega Ball 13. Two tickets purchased in Pennsylvania and Texas both won a $1m runners-up prize. Tuesday's jackpot is $173m.
Millionaire Created in La Primitiva Draw
There was no jackpot winner in Saturday's draw, but it did produce a second-tier winner. One ticket won a fantastic €1,701,028.62 and on Thursday, there's a €17.5m jackpot, an ideal Valentine's Day present.
Six tickets were lucky enough to match all the balls in Saturday's Super 6 draw. Each ticket wins their owner(s) €100,000. There was more success on Sunday as a single ticket scooped the €456,061.50 top prize.
Get your tickets to all these lotteries on

Lottery24