EuroMillions Winner Losing Pounds to Raise Pounds
£114.9 million EuroMillions winner Frances Connolly has continually helped people since her big win. Now the Hartlepool resident is on a diet to help raise funds for young carers in the town.
Mrs Connolly is part of a 20-strong group of fundraisers who want to buy a respite caravan for the Hartlepool Carers and Stockton's Eastern Ravens. The group consists of local people but also from Northern Ireland.
Goal Achieved
The EuroMillions winner founded the PFC Trust after her fantastic EuroMillions win. The pounds have been dropping off her in recent weeks. Her goal was to lose 26lbs and that has already been achieved. The group have already she 172lb between them. Their fundraising campaign has raised over £10,000.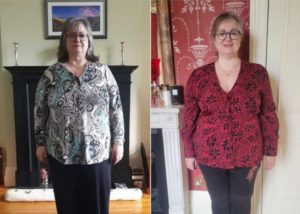 It's the latest example of how the 2019 EuroMillions winner and her husband Patrick have helped good causes. Speaking about this latest fundraising campaign, Mrs Connolly said: "I am really pleased to have reached my target already, swimming regularly has helped, and I just want everyone to keep going so we get this caravan for the young carers."
The UChangeLives 25 campaign to help buy that caravan began in January and 25 is the magic number. The plan is the fundraisers use that number in some way. Why 25? Well, that is the minimum number of unpaid hours that is worked by many young carers who do such great work. The hope is that the £50,000 is reached by Good Friday, April 2.
A worthy cause
Speaking about this fundraiser, the EuroMillions winner said: "This is an absolutely worthy cause. This caravan will give the little kiddies a break from something that is almost inconceivable to people. The £50,000 divided across the life of the caravan over 10 years is about £95 a week or £14 per day to give a hard working unpaid young person a much deserved break."
Her other hope is that the campaign will help people during the current lockdown in England. "When it started in January it felt so much more oppressive this time round, so it seemed a good idea to try to lift people's spirits by giving them a worthy cause to get behind."
Buy your tickets now from Lottery24