Lottery Winner Celebrates but Then Discovers How Much He's Actually Won
When a lottery winner celebrates their good luck, the last thing they want is discover they've made a mistake. Unfortunate Dean Smethurst from England believed he'd won £50,000 but had actually only won £6.[caption id="attachment_14225" align="aligncenter" width="810"]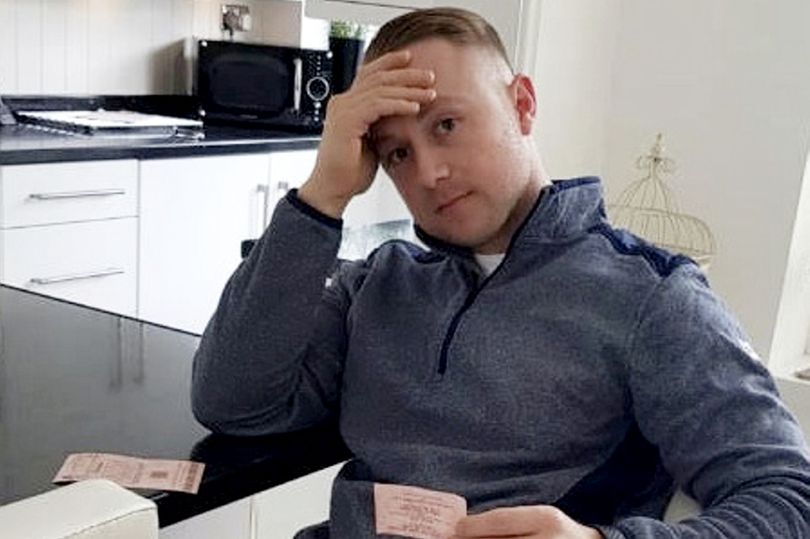 Dean Smethurst was celebrating until he discovered the truth[/caption]
Waiting on his winnings
After playing the UK Lotto, Mr Smethurst waited for a week before checking his ticket.The 32-year old took it to a Tesco supermarket in Lancashire and was told his winnings were too large to be paid out in cash. He was instructed to contact Camelot to find out how much he had won.First, though, he looked at the terms and conditions of his ticket and believed he must have won at least £50,000.
The Celebrations Begin
Excited at the possibility of £50,000 he told all his friends and family the great news. Dean went to his job as a store manager dreaming of what he could do with his winnings.The lucky player had a sleepless night even though he still hadn't found out how much he'd actually won. He was planning to spend his winnings on completing the renovation of his £100,000 home and a luxury holiday in Barbados.
A Shock in the Morning
The next morning proved to be a shocking one for the 32-year old. He discovered his actual win was just three lucky dips worth £6. "I never thought to check my numbers, I didn't think a company as large as Camelot could have got it wrong, I didn't understand," said a devastated Dean.That evening's UK Lotto draw was in progress and the ticket couldn't be paid out until it was finished.Now the disappointed player says, "It is back to the drawing board now." He spent the following day at home watching television and eating some comfort food made by his mother. However, he joked that it "wasn't much comfort."
Celebrate a Lottery win with

Lottery24