Money Worries over for £1 million Scratchcard Winners
Just how does winning a £1m prize on a scratchcard change your life? Three winners from Portsmouth in Hampshire, England, have been explaining just how they have used their fantastic winnings.
Helping Friends and Family
Last November, Kevin Francis from Fareham wanted to treat his partner Brenda to a scratchcard. He got a Merry Millions scratchcard for himself and that won £1 million. Planned holidays have been put on hold due to the pandemic but he's been spending his winnings wisely over the last year. He's enjoyed being able to treat his friends and family. Perhaps you'd do the same if winning £1 million with a ticket purchased from Lottery24?
All thanks to Ollie
Two years ago, Patrick and Paula Morling from Havant won £1 million playing a Monopoly classic scratchcard. It was something that Paula, 56, "never thought in a million years" would happen to them. But as they say, 'You've got to be in it to win it." The win might not have happened if they hadn't needed some dog food for their dog, Ollie. Patrick also bought a scratchcard and it changed their lives.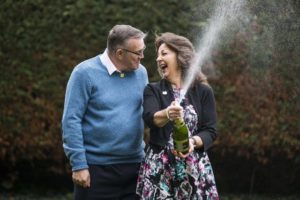 Their two daughters have both been helped by the scratchcard win. One had their wedding paid for, the other given a deposit for a house. Patrick and Paula are planning their dream holiday to Canada. As for Ollie, sadly he fell ill and treatment costing £5,000 but their win helped pay for that. Their debts have been paid off and both have new cars. Most importantly, their days of worrying about money are now over.
More time with the family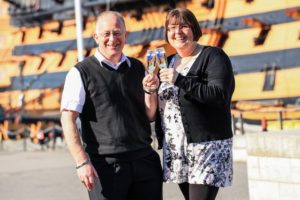 It was back in 2004, that Sharon and John Hall, from Waterlooville, scooped £1 million on a National Lottery scratchcard. Sharon had forgotten to pack a drink for her son, so went to anewsagent and just happened to also buy that winning scratchcard.
Their win allowed them to stop working for a while and spend quality time with their two young children. Plenty of trips were taken, including one to Lapland. Now Sharon works as a Border Force researcher. The couple bought a new home and a Jaguar, and their tenth wedding anniversary was spent in New York.
However, down-to-earth Kevin says: 'Many people have plans of what they're going to buy before they have even won. It's good to stop and realise what you have already.
Buy a winning ticket from Lottery24