National Lottery Funding Keeps Refugee Charity Breadwinners Alive
A community group in London, England has been helping refugees and asylum seekers for the past year. Thanks to their charity and hard work they've now received £50,000 in National Lottery funding.[caption id="attachment_13136" align="aligncenter" width="1490"]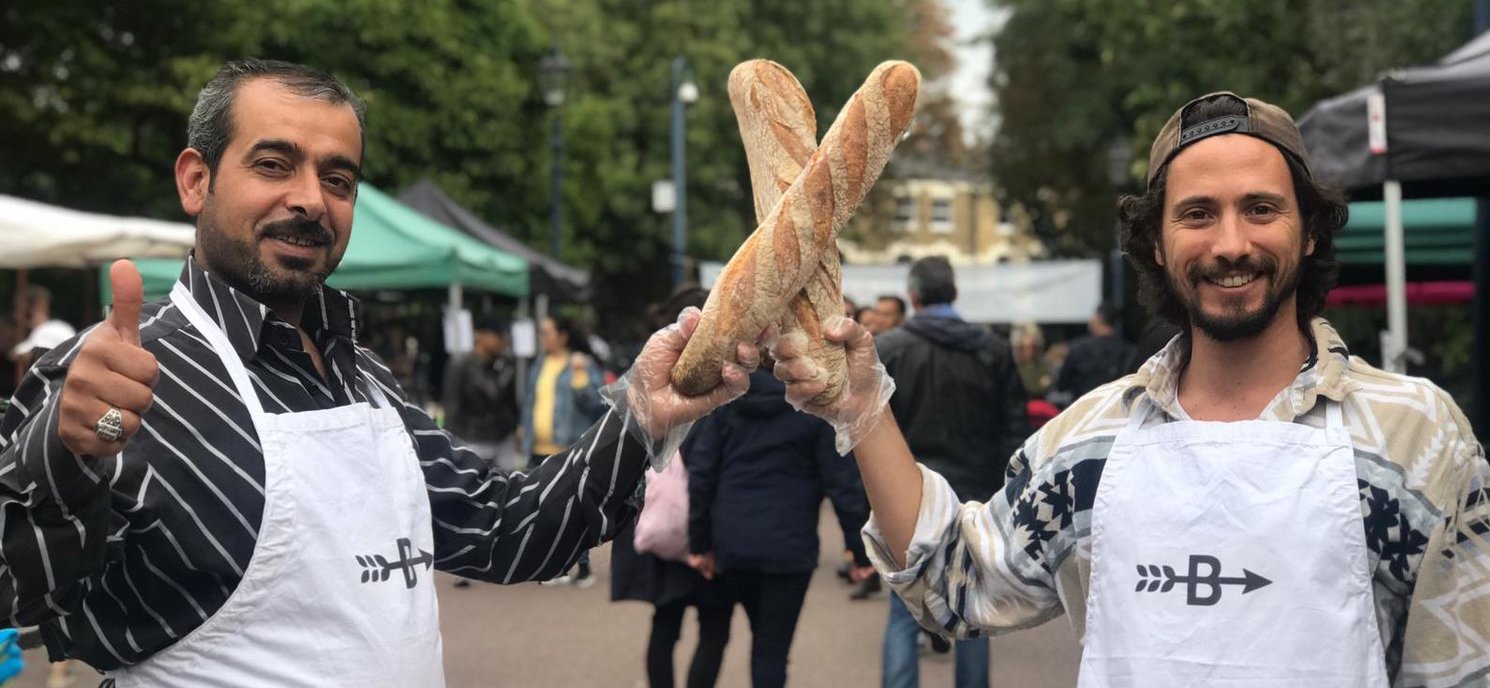 Breadwinners help Refugees find work by selling bread. Photo:
Breadwinners
[/caption]The group, called Breadwinners, received an extra boost in The People's Project awards. The awards were given by the National Lottery to projects that won in a public vote. The extra funding has allowed them to continue their work of helping young asylum seekers and refugees.
That First Chance
Breadwinners help new arrivals by providing them with a job selling bread at a market stall. This can give them that all important first step into employment and integrating into their new surroundings.29-year-old TV presenter Vick Hope is a
fan
of theirs and for a good reason. She also struggled to find work in the TV industry. When she finally found work with ITN, one of the news and entertainment editors saw potential in her and gave her the job of presenting the 4Music breakfast news and she hasn't looked back since.
A Helping Hand
Martin Cosarinsky is the director of Breadwinners and he spoke about the importance of their work. He explained how difficult it is to get your first job when you lack any networks, training or experience. He added that without the National Lottery funding, they would not have been able to carry out their important work.29-year-old Vick added that "Communication and interpersonal skills can be one of the biggest obstacles that these people face. 'But working on a stall like this is a really great way to practise English."The 2019 People's Project awards see 95 projects competing for the chance to win up to £50,000 additional funding. Voting is open until midday on April 15 with the winners revealed on April 18, 2019, during ITV/STV's regional news programmes at 6 pm.
Help out other charity projects by playing

UK Lotto