Townsville Lotto win has Queenslander Set for Life
A Townsville Lotto win has set a local man up for life. The North Queenslander won AU$20,000 a month for the next 20 years.The lucky Australian won the top prize in the Set for Life lottery on Monday 3 June. He's now set to say goodbye to his night shifts as a crane driver.[caption id="attachment_14684" align="aligncenter" width="800"]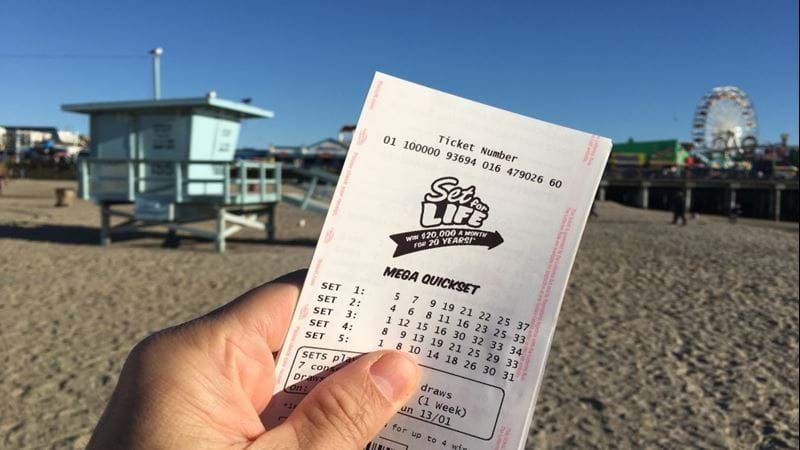 The Townsville Lotto winner is planning to travel the world[/caption]The winner is the 49th jackpot winner since the Set for Life Lotto began. He matched the winning numbers: 9-14-23-25-26-29-33-34 plus the bonus numbers 12 and 27.
Big changes for the Townsville Lotto winner
A
lottery official
called the Townsville man in the middle of his workday to let him know about his good fortune. "This has changed my whole life," the winner exclaimed. "You have made my year, my life!"The Townsville Lotto win will make a massive difference to his life. Explaining that he has recently been through some hard times. The lucky winner said it couldn't have come at a better time.
A huge celebration is on the cards
"It hasn't sunk in, but I am definitely going to celebrate tonight," the jubilant winner said. "I might even go away this weekend!"Despite being shocked by his win, the Set for Life winner has plenty of ideas about how to spend it. "I am going to kiss night shifts and overtime goodbye," he decided. He added that he may even take early retirement."I am going to spend a lot of time relaxing and fishing. It's one of my favourite things to do." Also on the list was helping his family and fixing up his home.One of the winner's top priorities is to see the world. "I am just going to keep on travelling. I love travelling and going on adventures so this will allow me to do that."First on the list is a big trip around the United States and Canada. "Then I am going to see the whole world," the winner said.
Change your life and play the Lotto with

Lottery24