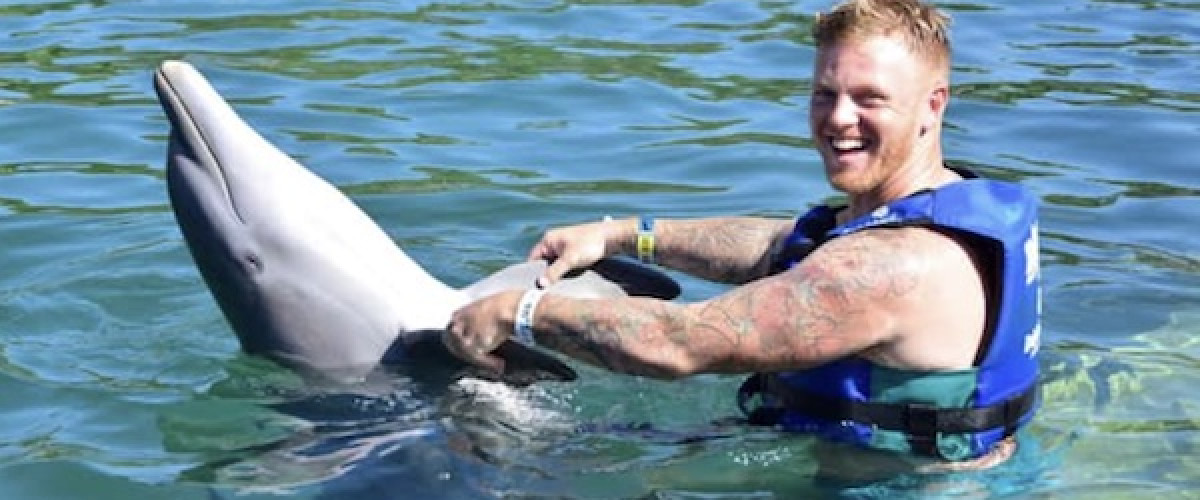 Back to news
Trips Around the Globe for £1m UK Lotto Winner
Former professional footballer Terry Kennedy from Rotherham in Yorkshire, England, won a £1 million UK Lotto prize last year. Since then, he and his partner Kay Yoxall have been clocking up the air miles.
Kennedy used to play for English Championship side Sheffield United. One of his teammates was Harry Maguire, currently playing for England in the 2022 World Cup. Sadly, a knee injury led to Terry retiring in 2016.
He was working as a builder when his UK Lotto win came along last year.  The win is one that almost didn't happen. When Terry bought his UK Lotto ticket, he left it on the shop counter. He realised what had happened and rushed back to the shop and thankfully, it was still there. 
When he found out his ticket had won £1 million, he was on the building site. His colleagues filmed that amazing moment and it went viral. It's a moment he'll never forget. The 29-year-old soon quit his job and Kay, 26, left hers too. 
Holidays galore
With more free time on their hands, it's been one holiday after another for them in the past 12 months. They've been to Tenerife, Ireland, Turkey,  New York, Italy, Hawaii, New Zealand and Japan. One particular highlight was when they went to Mexico and went swimming with dolphins. 
The highlight for Kay has been their time on a Caribbean cruise, which she describes as "just beautiful."  Even more holidays are planned in the future with more "amazing memories" to be created.
Dream home
Their UK Lotto win has also allowed them to turn their four bedroom house into their "dream home." It now has its own orchard and on its way is a "man cave" in the garden. Also being treated is their pet tortoise Trevor who is having a special home built for him to enjoy.
A year on from their UK Lotto win last November, Terry says the couple still "have to pinch ourselves to remind us that this is real." You can bet he'd rather be playing in the World Cup though.
Buy tickets now at Lottery24.