Use your Lottery Winnings on a
Christmas
Holiday
Just buying one ticket from Lottery24 could change your Christmas. If a big win comes along, you could go on a wonderful Christmas holiday, one that you will never forget. Let's look at some of the fantastic destinations you could spend Christmas in thanks to your lottery success.
Tromsø, Norway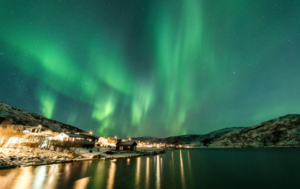 Are you dreaming of a white Christmas? Win the lottery and you will be guaranteed one if heading to the Arctic Circle. Your lottery success could see you visiting this lovely part of the world. There's Christmas markets to shop at, gorgeous gingerbread cookies to eat and a glass of crowberry cordial.
You could go dogsledding or cross-country skiing. The best is saved to last with the astonishing Northern Lights in the sky between 6pm and midnight. One view of the Aurora Borealis will make this Christmas the most special ever.
Küssnacht, Switzerland
As well as a white Christmas, the thought of seeing Santa Claus is another special experience. If your lottery ticket is successful, you could head to Switzerland and the village of Küssnacht.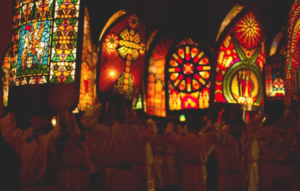 Christmas spent on holiday by the northern shore of Lake Lucerne will be unforgettable. Now is the time for the 'Klausjagen' aka 'Chasing the Claus.' This tradition has been carried out since the Middle Ages but isn't as rowdy as when banned in the 1700s. With horn blowers and cow bells, this is an amazing experience.
Kyoto, Japan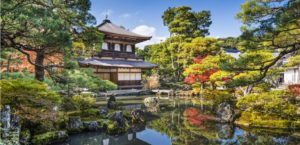 For a slightly different Christmas, why not use your lottery winnings to go to Kyoto in Japan? This is the centre of Japanese Buddhism, so the religious side of Christmas is downplayed. That's not to say there are lovely decorations to be seen. The romantic ones out there can spend Christmas Eve going out for a meal and a drink, then stay in one of their 'love hotels.'Then a peaceful Christmas Day can follow, perhaps a hike to the Arashiyma, a national 'Place of Scenic Beauty,' now that's a very different Christmas, all thanks to that lottery ticket purchased from our site.
Honolulu, Hawaii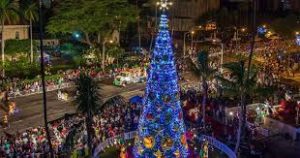 Or perhaps you fancy going to Honolulu in Hawaii where Santa wears a red sarong, flip fop and an Aloha shirt. He's to be seen in a canoe that is pulled by dolphins. Now that's a story to tell your friends, it'll be a Christmas like no other and wouldn't have happened but for that lottery win.