Youngest Lottery Winner of UK Lotto wants the minimum age to play raised
Callie Rogers was the UK's youngest lottery winner, scooping the jackpot when she was only 16.Now 32, Callie says that far from being the dream everyone expects, winning the lottery became more of a curse.
Lottery winner warns other winners
She wants the minimum age for playing the lottery lifted to 18. She originally won £1.8m in 2003 on UK Lotto.[caption id="attachment_15949" align="aligncenter" width="615"]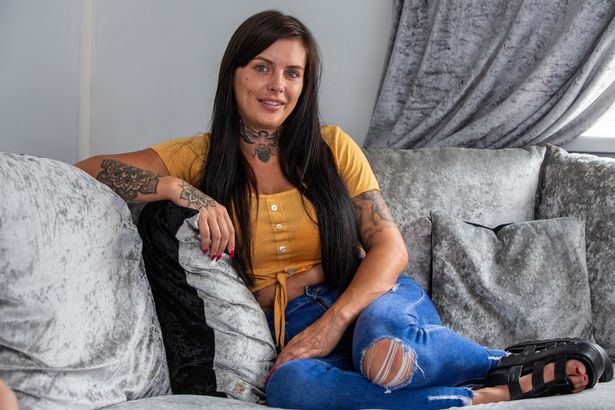 Callie Rogers, now 32, relaxes at her new flat. (
Daily Mirror
)[/caption]Having spent all her winnings, she claims she is now happier than ever. Callie claims: "I was too young".Suffering physical and verbal abuse at such a young age left her in a state of despair. She also gained new friends who she claims were only after her money.Callie believes that 16 is too young to be able to handle the pressure and responsibility of having so much money. Her aim is to stop other youngsters going through the same.The single mum-of-three now works as a carer, earning just £12,000 a year, and has swapped her expensive home for a £500-a-month rental. Despite that, she told the Mirror: "I'm the happiest I've ever been."
Trust in friends was not repaid
She went on to say she spent hundreds of thousands on family and friends. The downside was all too real though, with abuse from strangers and an assault from two women.While partying during the years after her win, she claims friends took her bank card. She is still owed £200,000 from the fake friends she made, who bought themselves expensive gifts.Callie is backing a consultation by the government to increase the age for people playing the lottery. This is as a result of the impact gambling is having on children's mental health.[caption id="attachment_15955" align="aligncenter" width="615"]
Callie Rogers at the time of her win.[/caption]At 21, Callie tried to take her own life and had her children removed from her care. She spent money on cosmetic surgery to improve her confidence, but she denies spending £250,000 on cocaine.She spent the last of her winnings on a £30,000 deposit for her old family home, where her ex-boyfriend now lives. She also bought her grandparents a house.She continues to be offered support from operator Camelot. Her advice to any young lottery winner is simply to keep your identity secret.