£1m UK Lotto Winner Scared Dog Might Eat his Ticket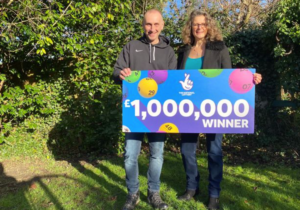 Malcolm Haines from Reading in Berkshire, England, couldn't believe it when he won a £1m prize in the January 9 UK Lotto draw. However, he was soon afraid that something terrible might happen to his winning ticket.
It was just after his wife, Rebecca (52) and two teenage children had gone to bed that he checked the UK Lotto results on his app. That's what he always does, though he tends go shut his eyes while the app is scanning the results. He hopes that the little bell that indicates a win rings and that's just what happened. Not that he was expecting a £1m win.
Crazy Plans
It may have been after midnight, but the UK Lotto winner called his family downstairs. They then spent the night "discussing some crazy, and not so crazy plans" on how to spend their windfall.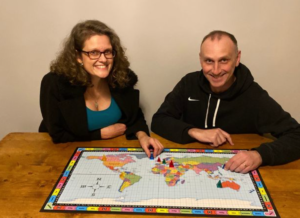 The win was something that Malcolm had dreamed of for ages. Every time he drove past Camelot's HQ, he told his son that one day he'd win a big prize, and now he has. Even so, the win has come as a shock to him.
The father-of-two is an accountant and sees lots of noughts in his job. He joked: "when they are your noughts, it's a completely different matter."
Keep it away from Mabel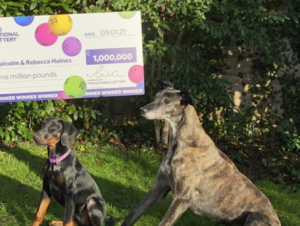 Losing a winning ticket is a nightmare most players have. Malcolm suddenly became fearful that his £1m winning ticket would end up being eaten by his Doberman puppy Mabel. The UK Lotto winner took plenty of photos of his winning ticket and then put it on a high shelf away from his dog.
Spending plans for the 49-year-old UK Lotto winner include travelling around the world when that's possible. A new car and paying off his debts and mortgage are also on his shopping list. His first purchase though was a new dog guard replacing the previous one that didn't quite fit.
The winning numbers in the January 9 UK Lotto draw were: 09-21-23-30-35-38 and the Bonus Ball 53. Malcolm was lucky enough to match five of the main balls and the Bonus Ball. Tonight's UK Lotto draw has a £13.3m jackpot and it's a must-be-won draw.
Get your UK Lotto tickets online now from Lottery24.