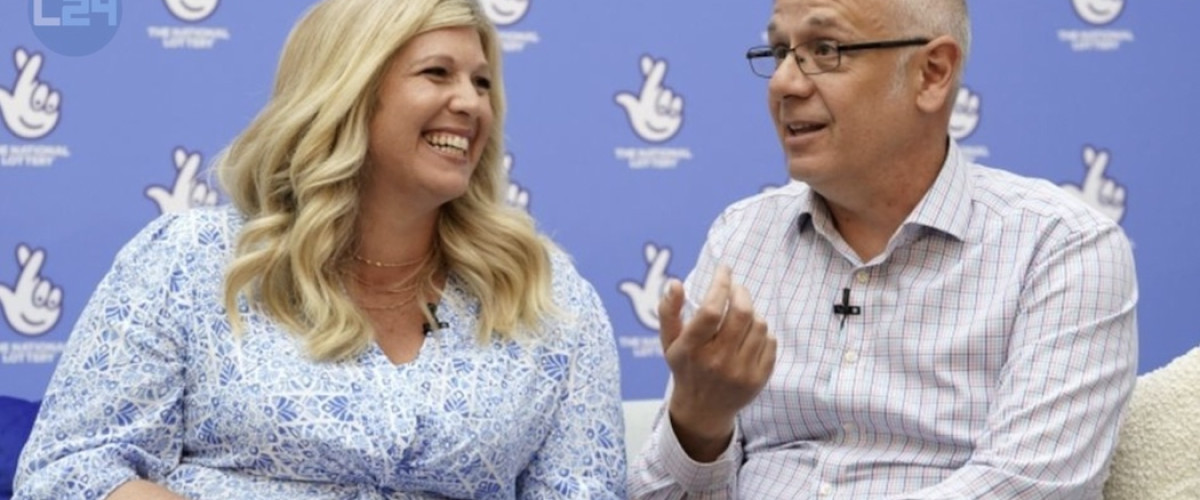 Back to news
Animal Loving Couple Won £184m EuroMillions Jackpot
Animal lovers Joe and Jess Thwaite from Gloucester, England, say their £184 million win in the May 10 EuroMillions win will give them "time to dream."
The couple spoke about their great win today. It's the largest ever win by a ticket sold in the UK and a Lucky Dip ticket successfully matched: 03-25-27-28-29 and the two Lucky Stars 04 and 09.
Early morning discovery
Their total win was £184,262,899 and that makes the couple richer than singer Adele. Mr Thwaite, 49 discovered their win at 5.15am. Getting back to sleep wasn't easy and he decided not to wake his wife up. "I spent some time searching for property with no budget limit, which was a novelty," said the EuroMillions winner.
Eventually his wife's alarm clock went off. Jess, 44, woke up with no idea that her life had changed forever while she was asleep. Her husband said he had a secret to tell her and then revealed the amazing news. Jess didn't believe him until their win was confirmed.
Lots of experiences on the way
The couple say that the win will allow them to spend time to "share lots of experiences." That will include going on holidays with their family and friends.
Joe works as a communications sales manager and the couple have been married for 11 years. His wife runs a hairdressing salon with her sister. They have two children, while Joe has two other children from a previous marriage.
Mrs Thwaite says that her father was a long-term lottery player. He sadly died seven years ago, and her husband started playing. Jess recalled how her father always used to wonder how a big win would be spent. "It was a regular conversation and I feel like he was preparing us," said the delighted EuroMillions player.
The couple recently moved into their 'dream' home. Some work is needed on it and that includes repairing a leaky roof. The house is in the countryand they have three dogs, two geckos, three ponies and five chickens.
Friday's EuroMillions draw has a £35 million jackpot.
Get your EuroMillions tickets online from Lottery24.