Colin Weir uses EuroMillions Jackpot to Purchase Boyhood Football Club
Colin Weir, the Scottish EuroMillions winner, has fulfilled the dream of every football fan and bought the team he has supported all his life.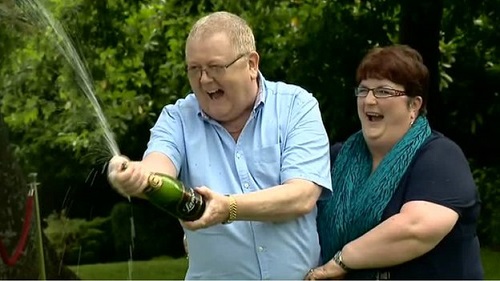 His £161m windfall has given 71-year-old Weir the chance to do some amazing things. Buying his local football team is now his biggest purchase.
EuroMillions winner plans to give the club back to fans
Since winning the EuroMillions in 2011, Weir has ploughed millions of pounds of his fortune into Partick Thistle. His investment has helped to keep the club afloat, and even the training ground is named after him.
His latest EuroMillions purchase comes after some strain in his relationship with the club. Earlier in the year, he withdrew his financial support. This was due to uncertainties with a takeover from a foreign investment group.
However, the other interested parties pulled out of any prospective deal. Weir has come back to the table to offer a unique opportunity to the Thistle fans.
Far from being a straightforward takeover, his investment will open the way for the fans themselves to become part owners in the club.
His 51% majority shareholding means that the lucky lottery winner will now hand control over to the fans of the club. This would not have been an option had he not made this investment.
The new owner of the club will now offer fans the chance to buy shares in the club until March 30 2020.
In a statement, Weir said: "Thistle for Ever planted the thought of fan ownership as a real option in my mind."
A chance for fans to buy shares in Partick Thistle
"But this has all happened quicker than anyone might have anticipated. That's why I have offered a three to four-month window for fans to get everything in place before handing over shares," stated Weir.
Weir is one of the largest EuroMillions winners. He won the massive EuroMillions jackpot in 2011 with his then-wife Chris Weir. They have recently parted ways but it has been an amicable split.
As far as big EuroMillion purchases go, this one is huge, not only to the football club but to the people who support Partick Thistle.
Read more: 10 crazy and unusual purchases made by Lottery winners