Emotional Week Ends with 100K Jackpot Yellow Instant Win Game Success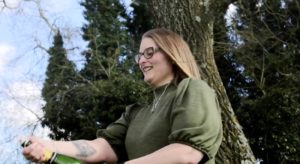 It's been an emotional time for Simon Willcock from Helston in Cornwall, England. Soon after the sad death of his mother, Allison, he won the top prize on a £100K Jackpot Yellow Instant Win Game.
The 44-year-old was watching television when he suddenly decided to play the game. Simon regularly plays games on his phone. "I have an order in which I play the games in, as they show up on my phone screen," he said.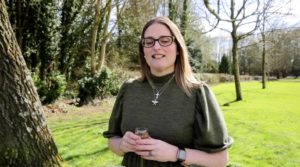 He's not a regular purchaser of the £100K Jackpot Yellow Instant Win Game but for some reason he decided that was the one to buy. "I'm so glad that I went for it."
A Sign from Above?
Could he have received some help from his mother who had passed away a week before his win? "Maybe it was a sign from above, as I certainly feel that Mum was looking down on me and I know she would be over the moon, just like my dad is," said the winning player.
Simon is a father of two and runs his own business, Phoenix Signs. He believes that his £100K Jackpot Yellow Instant Win Game windfall is "a glimmer of happiness" after his mother died from cancer.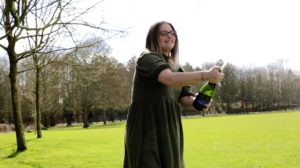 He already has plans on how to spend his £100K Jackpot Instant Win game winnings He and his wife Becky, 41, want to move their family into a larger home. That had been too expensive for them until now.
A Strange Year
It's been a strange year for the couple. They have both been working "flat-out" during the lockdown. The restrictions did cause him to close his shop for a few weeks. No rest though as there was plenty of home schooling to do. Since his shop opened again his business has been going well.
His mother had been battling cancer for eighteen months. He described her passing as "the biggest, most horrendous downside of the year, for all of us as a family." Then came his big £100K Jackpot Yellow Instant Win Game success. It's not surprising that Simon says he had "the worst and best week of his life."
Buy some tickets from Lottery24 today