Lottery Scratchcard Win Ruins Life of Bolton Man
Winning a £4 million lottery scratchcard jackpot should mean a lifetime of happiness for the lucky player. But it has turned into a nightmare for Jon-Ross Watson from Bolton.[caption id="attachment_15280" align="aligncenter" width="640"]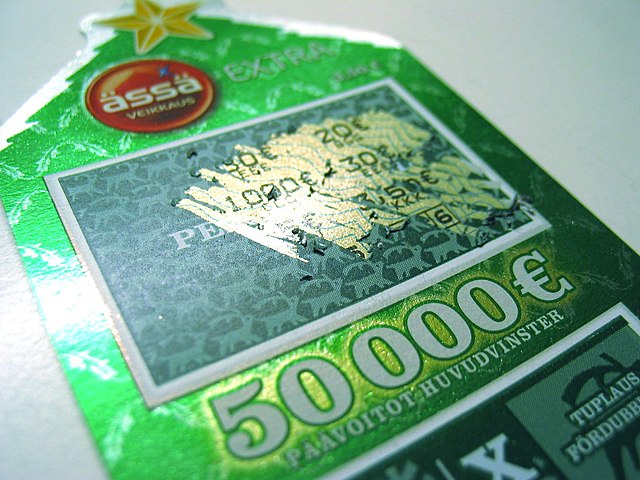 A lottery scratchcard win has not led to an easy life[/caption]In April, Watson and his friend Mark Goodram bought the winning ticket from a Waitrose store in London. What should have been a celebration has turned sour for the pair after an investigation into their win.
Winnings witheld by Camelot
Camelot, the company that runs the National Lottery in the UK has not paid out the jackpot because of the criminal history of the pair. According to Watson, after their decision, he has faced ridicule from the public.He said: "I have been having a lot of trouble. In a way, it has ruined my life. People have been calling me a scumbag and laughing at me. I am just depressed all the time. I can't go to Bolton anymore, everywhere I go people laugh at me."Watson has a string of burglary convictions and has even been branded Bolton's 'Most Wanted' after failing to appear in court.The lottery ruined the life of Watson, or so he wants people to believe. But Camelot say that the pair do not have bank accounts, and the ticket was bought with money that didn't belong to them.Watson says that the attention he is getting from the lottery scratchcard is making his life a living hell.
The root of all evil
"The money is the root of all evil but I don't want to be robbed of £4 million", he said. It seems to be making life quite difficult for the northerner. "People are talking in the street about me, they're just laughing at me," he continued.After the win, the pair told The Sun that the card belonged to a friend called John. But, they couldn't provide proof he existed.They were previously pictured celebrating with champagne and cocktails, and dreaming of owning high end property.
Watson and Goodram have now started proceedings to sue Camelot claiming they have no money and are starving. They will have to wait and see if the lottery has ruined the life they were looking forward to.

Like us on Facebook to stay up-to-date with the latest Lottery news and results.