Lottery winner arrested for dumping manure on ex-boss' lawn - or was he?
You may have seen the story of the lottery winner arrested after paying to have 20,000 tons of manure dumped on his ex-boss' lawn.It was first reported on
World News Daily Report
and shared over 2 million times. It sounds like the dream of many disgruntled employees but not everything is as it seems.
Don't believe everything you read
It's not just the lawn that smells funny but the whole story. That's because World News Daily Report is a satirical website and all its reports are a fabrication.The article reported on 54-year-old Brian Morris from Illinois. After he won $125 million while playing Powerball he decided to get his own back on his previous employer. His method of payback was to dump manure on his old boss' front lawn.[caption id="attachment_13781" align="aligncenter" width="600"]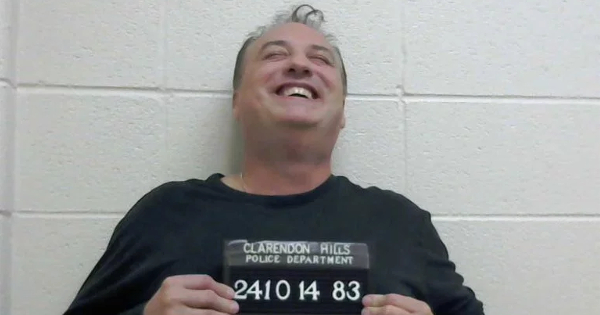 The mugshot that accompanied the fake article[/caption]To make the story of the lottery winner arrested seem more plausible it also included a photo. The image showed a man tilting his head back and laughing during his mugshot. In reality, the mugshot shows Ronald R. Searl, who was arrested for driving under the influence, according to the
Chicago Tribune
.
As we now know the whole article was completely fictitious. This wasn't completely obvious to the thousands of commenters beneath the article.
Patricia chimed in with:"Good for him! LOL, I'm sure that his boss deserved it! and some!"

While Ryan stated:"Classic, everyone has had this dream. He just did it. Rock on !!!"
They could have easily realised it wasn't true by reading the disclaimer at the bottom of each page. "World News Daily Report assumes all responsibility for the satirical nature of its articles and for the fictional nature of their content."
Win the Lotttery for real when you play with

Lottery24